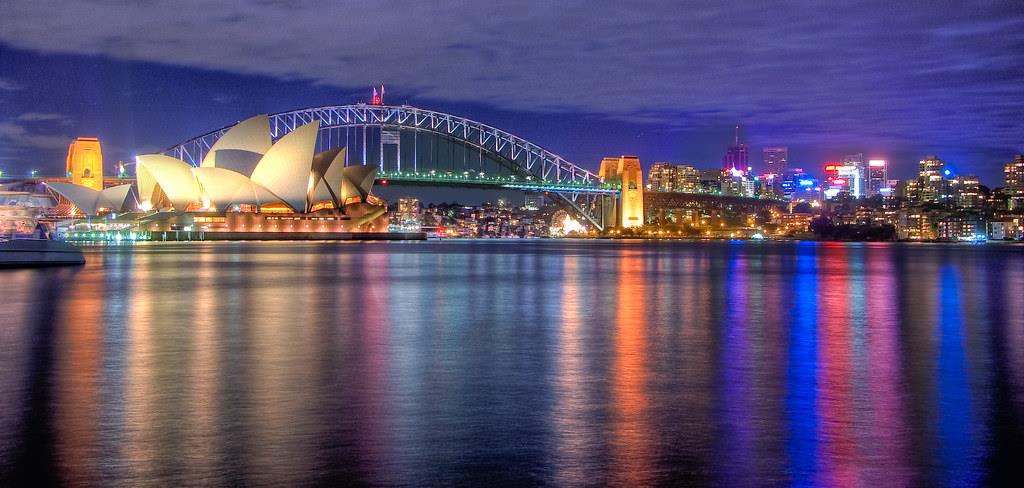 After your unforgettable adventures in 'The Harbour City', you'll want to bring a small chunk of Sydney home with you. When shopping is probably not the primary intention of your vacation, it's worth taking time to explore the fantastic shopping options for treasures; you won't find anywhere else. When you immerse yourselves in Sydney markets and malls, anything you buy will always remind you of your Koala experiences and adventures. You won't regret it!
Here are some of the best Sydney shopping experiences for the shopaholic in you!
1) Westfield Warringah Mall
Wander your way out into the shops of Westfield Warringah Mall, where local and international fashion levels are to the mark including H&M, Sephora, Mecca Maxima and Scotch & Soda. Located 15 km away from the Sydney CBD, the mall has a large indoor and outdoor shopping centre. Westfield in Sydney would definitely be one of the busiest shopping arenas you would come across during your trip. Hunt down every store and take back home fashionable Sydney goodies.
Location : Condamine St, Old Pittwater Road, Brookvale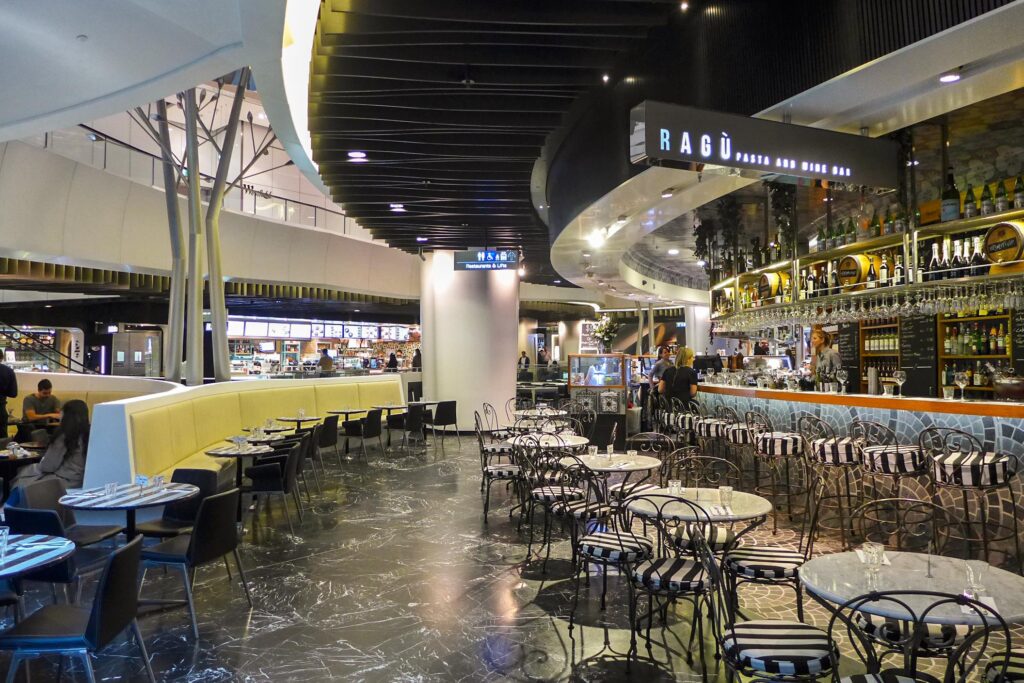 2) The Rocks Markets
Take a stroll through the bustling cobblestone lanes and discover locally designed fashion, handcrafted jewellery and unique homewares. The Rocks Market is where you will find something genuinely native, made with love and care to hold back your Sydney memories. Meet the passionate local artists, sample handmade beauty products or grab a bite from one of the many local food vendors. The Rocks Markets is flooded with a diverse range of tastes and styles that proudly reflect Sydney's culture with mellifluous live music. Forget not! It is open only during weekends.
Location : George St, The Rocks NSW 2000, Australia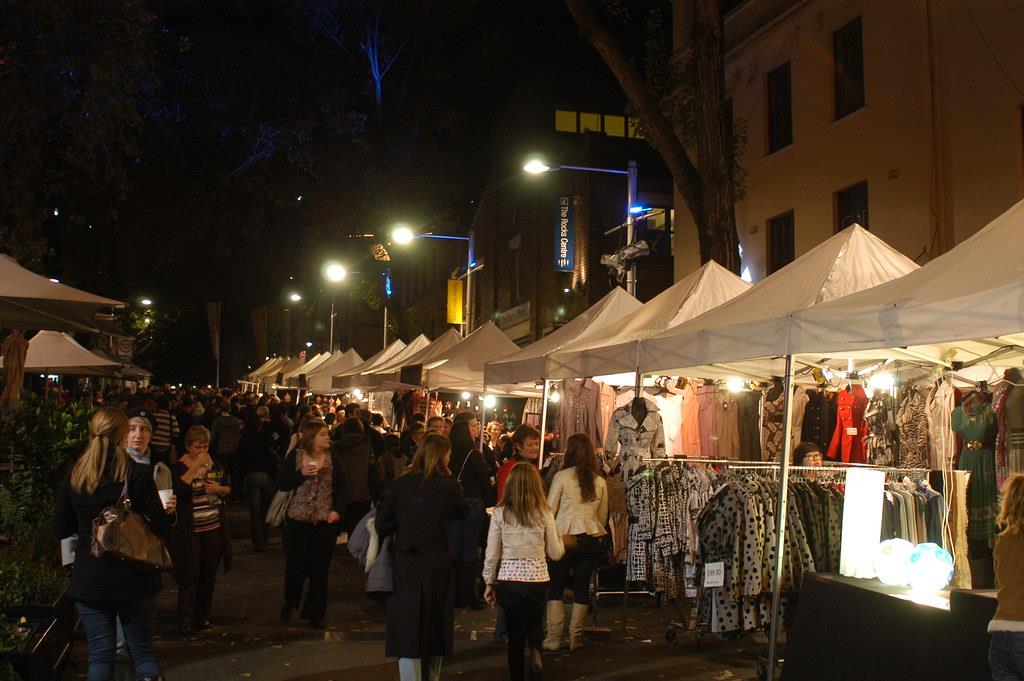 3) The Strand Arcade
Come home with a piece of Victorian beauty from the only Victorian shopping arcade of Sydney. Established in 1891, The Strand Arcade is a significant heritage landmark within Sydney, and the centre itself reflects Victorian Architecture. Every inch of its architecture spells out elegance and excellence like the unique speciality stores. You can find the craftsmanship of luxurious Australian Designer Labels like Alex Perry, Dion Lee and much more. Don't miss to stop at Haigh's Chocolate to mesmerize the tastes of premium cocoa beans.
Location : 412-414 George St, Sydney NSW 2000, Australia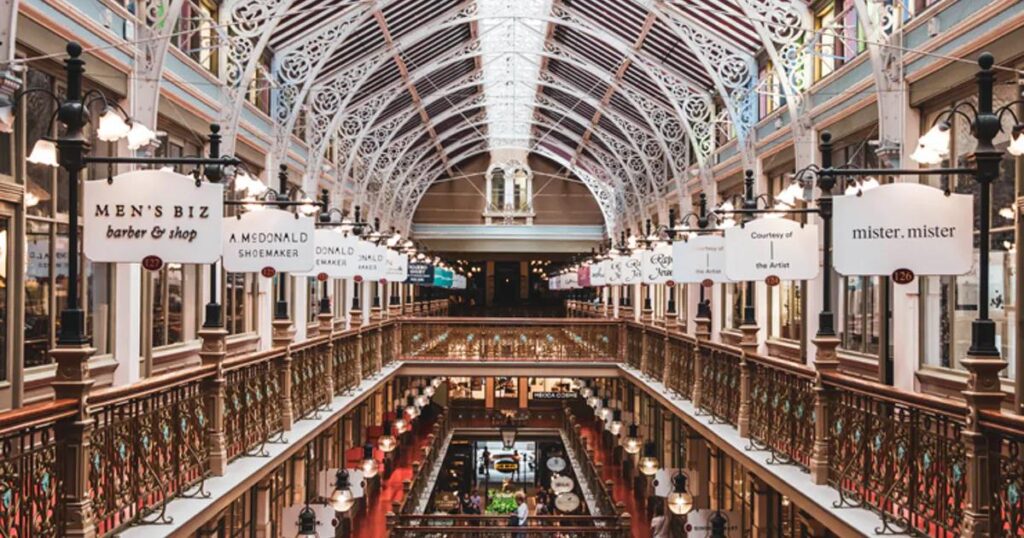 4) Queen Victoria Building
If you want to explore some exquisite boutiques, then Queen Victoria Building is your place to be. This Romanesque galleria has unique collections of luxury stores with exclusive designer products. For those who love to eat, you can dine in artistic restaurants and delightful cafes. It is a must-visit tourist spot located in the heart of Sydney.
Location : 455 George St, Sydney NSW 2000, Australia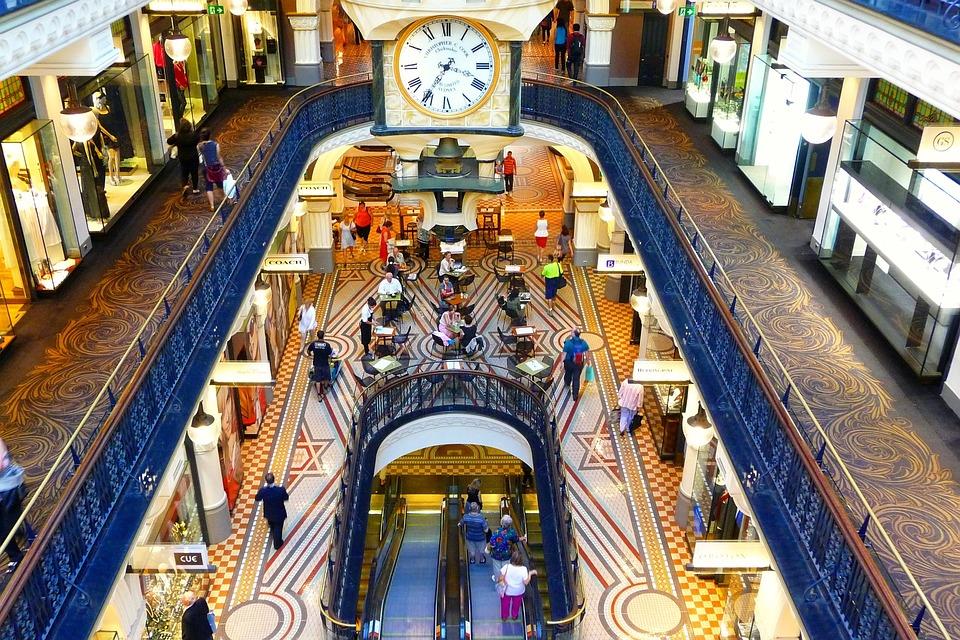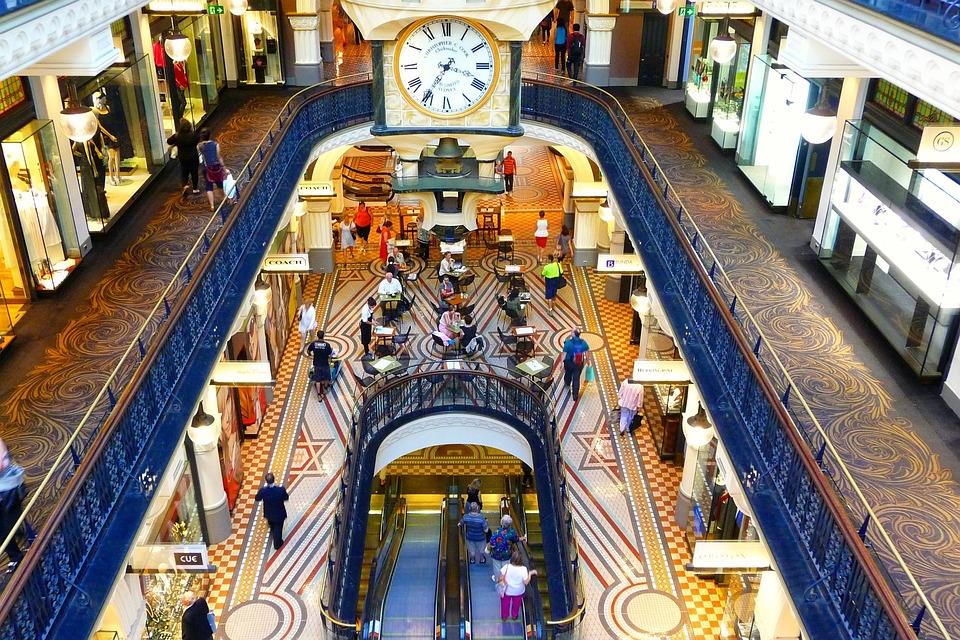 5) Paddy's Market
For the budget shoppers, Paddy's Market is one of the biggest markets in Sydney to barge in and buy some cheap clothes, souvenirs and antiques. You can also purchase fresh produce of fruits, vegetables and flesh. Paddy's Market is a one-stop-shop for everything you need – sporting goods, heavy metal CDs, cosmetics, exciting gifts for your friends and family too!
Location : Hay Street Corner of Thomas Street, Haymarket NSW 2000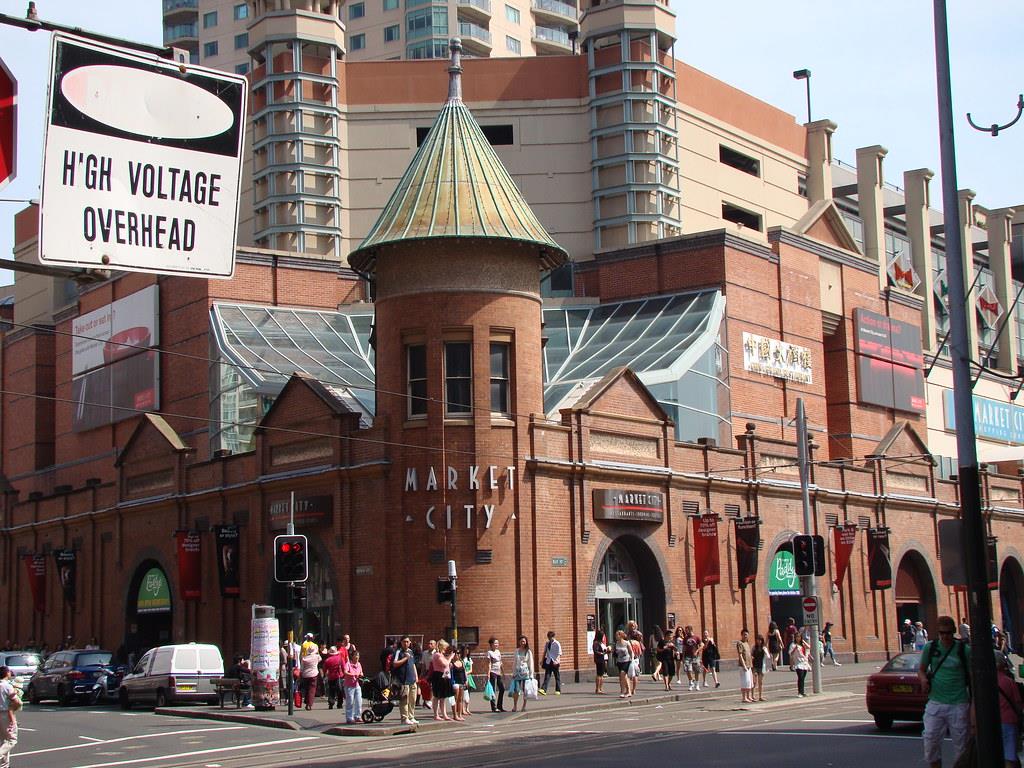 6) World Square
Feel vibrant in Sydney, as you shop your hearts out in World Square. This shopping centre is home to a variety of stores, restaurants, cafes, radio stations and other takeaway shops which will keep you occupied. Fans of authentic cuisines will get ultimate satisfaction as you get to visit Rydges World Square Hotel. You'll also get a chance to witness one of the world's tallest skyscrapers, World Tower. Shop till you drop from 6 am to 12 am.
Location : 644 George St, Sydney NSW 2000, Australia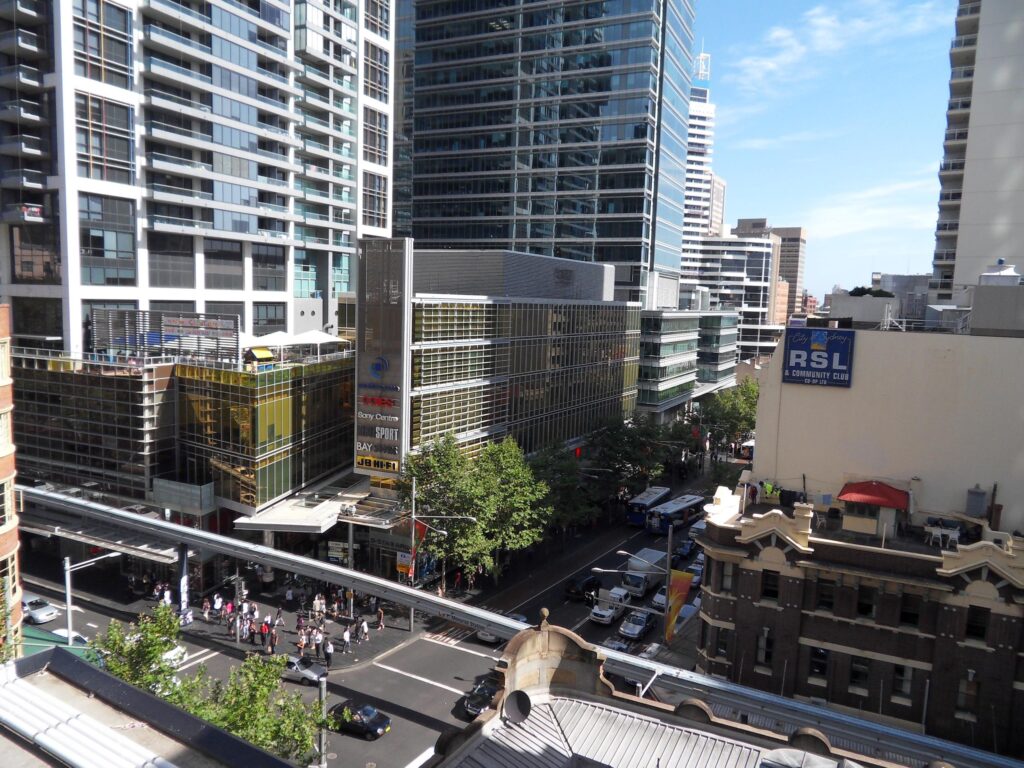 7) Pitt Street Mall
Pitt Street Mall is a paradise for all shopaholics where you will get branded pieces of stuff and other souvenirs cheaply. You're guaranteed to feel the real vibe of the city here amidst the bustling streets and buzzing tourists. You may even get a chance to be a model for an artist's portrait.
Location : 182 Pitt St, Sydney NSW 2000, Australia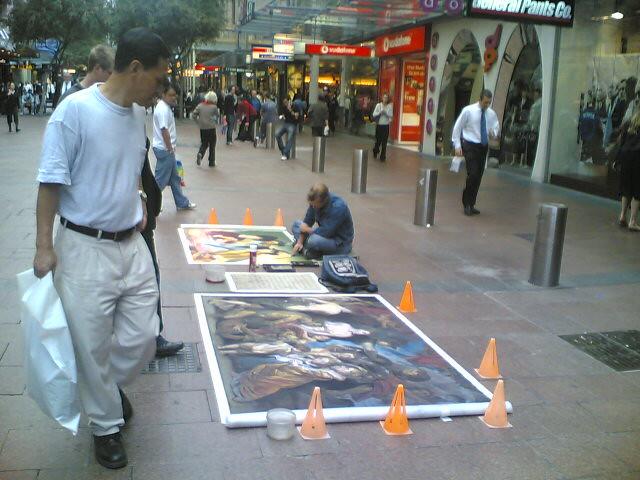 8) Harbourside Shopping Centre
Harbourside Shopping Center is one of the most trendsetting malls in Sydney. Not only shopping, but it also has plenty of fun things to do – cinemas, bowling alleys, waterfront dining and family-friendly entertainment venues. This is also a great place to watch flight and race car simulation, and spectacular fireworks on Saturday evenings. Here's why Sydney has always been the recreational hub.
Location : 231/2-10 Darling Dr, Sydney NSW 2000, Australia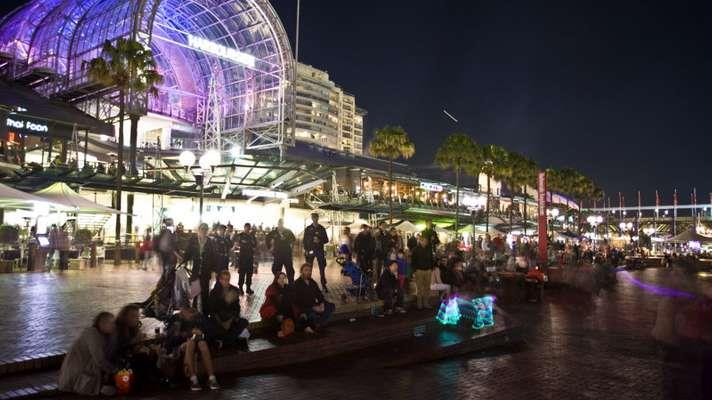 9) Glebe Markets
Did you ever know all good things happen on Saturdays? If not, then visit Glebe Markets from 10 am to 4 pm on Saturdays. It has an ample selection of clothes, fresh produce, books, and collectables. It is also known for its vintage collection and the antiquity attached to it.
Location : Glebe Point Rd &, Derby Pl, Glebe NSW 2037, Australia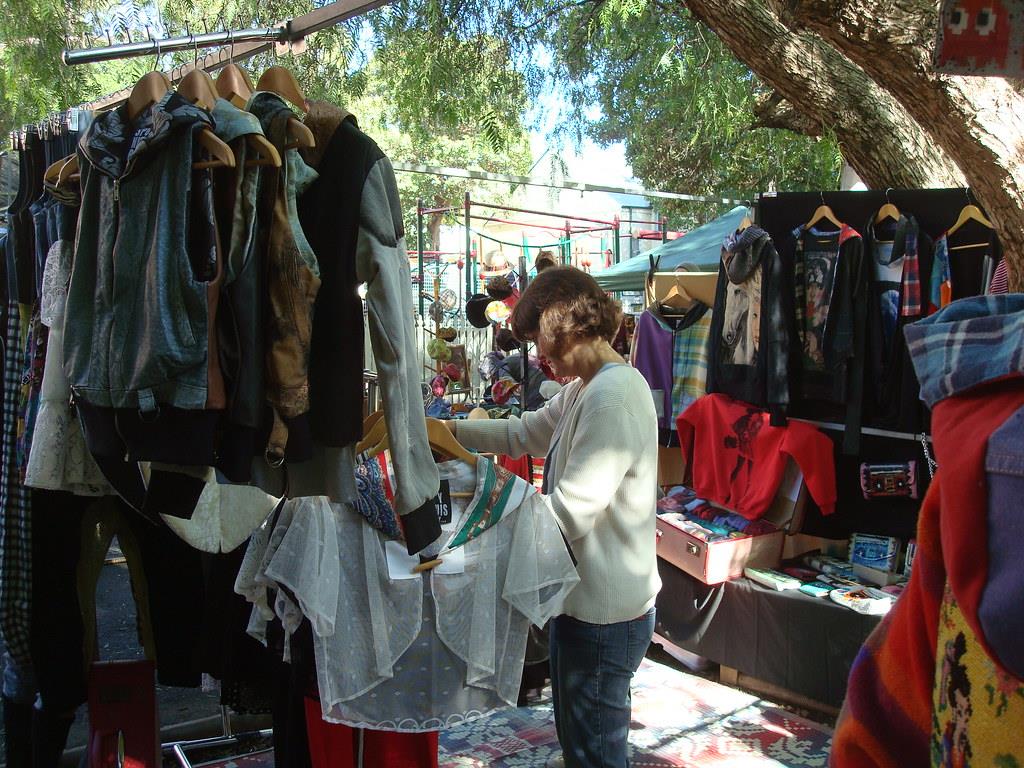 10) Birkenhead Point Outlet Center
If you want to experience food and lifestyle under one roof, then head to Birkenhead Point Outlet Center. You'll be excited to know that it is the original factory outlet store. Yes, you can purchase top designer labels at 70% off regular price. Enjoy shopping while enjoying harbour views and sipping coffee.
Location : 19 Roseby St, Drummoyne NSW 2047, Australia
Did any of these shopping arenas spark the shopaholic in you? Hit us up, and we'll help you in making the mission a memorable one! Explore big with Pickyourtrail beyond the must-visit shopping places in Sydney! Pickyourtrail helps your customized tour packages to Sydney at best price.