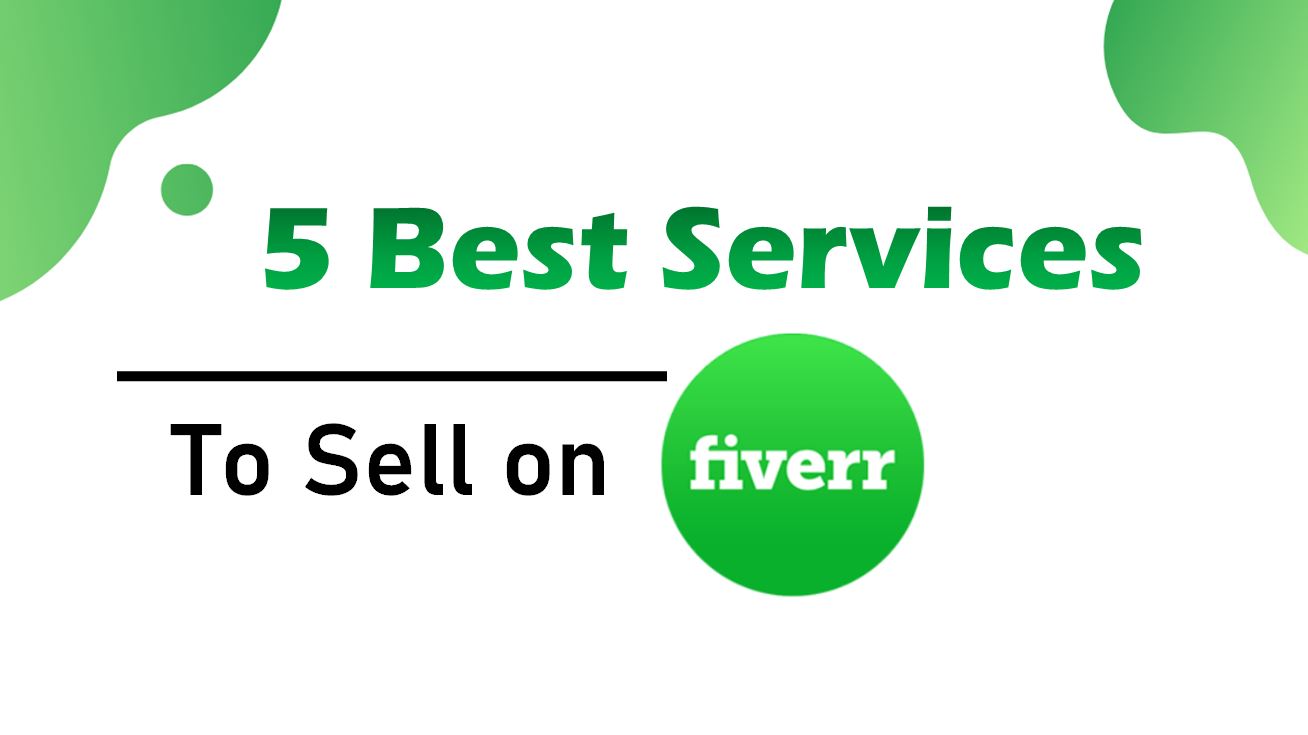 Making easy online money is now trending, especially college students want to make a good amount of money to cover their study expenses. A few freelance marketplaces provide them an opportunity to sell their services online. Here I will discuss a few services that you can sell on Fiverr to earn easy online money.
Write eBooks or Research Papers
This service is the best service for final year students or fresh graduates. They can use their knowledge and can offer writing research papers on their field. There are many students in different universities and colleges who are not able to write the research paper.
So, if you know how to write a research project or any other project in your field of study, you can offer this service on Fiver. You will get a good amount of money if you are able to write a well-researched document.
With that, you can also write eBooks on different topics in your field of study. All these services are available on Fiverr. You just have to create a professional profile and offer your services at reasonable prices.
Sell Logo Designing Service
If you know the graphics designing and you have an experience of logo designing, then it is another great service that you can sell on Fiverr. If we talk about the top-selling services on any freelance marketplace, then logo designing service is one of them. So you can make money online easily.
Every new company needs a logo for their business or for their brand name. There are different types of logos. You should improve your abilities and you should know how to make an attractive corporate logo design that can explain the business easily.
On Fiverr, the logo designing service is available at a very cheap price. These are as low as $5 per logo. But those who are providing in this price use online tools to make some very basic types of logos. Companies don't want these logos. If you have the ability to design a corporate logo then you can sell your service at $100 USD easily for only one logo.
Review iOS or Android Apps
Everyone has a smartphone, either iPhone or an Android device. So why not use that mobile to review different apps. If you are an IT person, or you are a mobile geek, you can sell your service to review different mobile apps.
There are many YouTube channels that make a review of a mobile app by using it for a few days. Then they make a video review of this app and upload that on YouTube. Just make a good YouTube channel or a Facebook page that has some fan following, then offer your mobile app review service on Fiverr.
Fiverr has a special category of user testing. You can use that category to sell your mobile app review service and can earn easy online money. Just register on Fiverr and start earning today.
Sell Guest Posting On Your Website
If you are a blogger and you have a good website that has good organic traffic, you can sell a guest post or sponsored post on your website. It is easy to get instant traffic on sites like Urdu Geo News that provides the latest breaking news.
So, if you have such a website where you publish the latest news articles on any topic and you improve the MOZ domain authority (DA) and AHREFs domain rank (DR) then you can sell guest posts from $10 to $50. You can even get a higher price if you have thousands of visitors every single day.
Video and Animation Service
If you are good in making promotional videos, you can sell this service on Fiverr as well. You can make product reviews as many product owners are happy to send free products as a sample so that you can make a product review video.
You can also make animated videos if you have the skills. Whiteboard animation video is another category in video making services that you can find on Fiverr and you can also get a lot of buyers for whiteboard animation videos. So this is another way to earn easy online money.