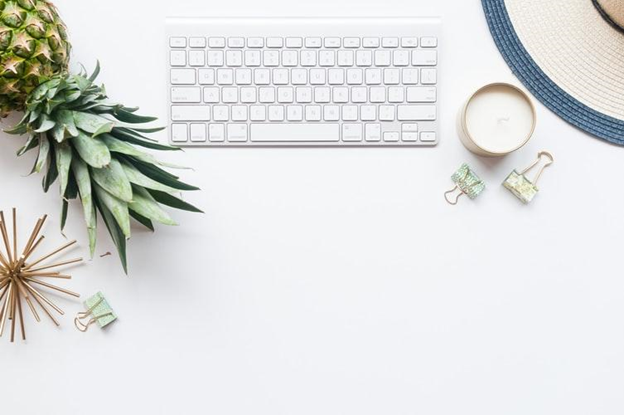 How can you create a safe workplace for your employees during a distressing pandemic? There are the government and WHO recommendations, like social distancing, the use of sanitizer, and wearing masks. But there are plenty of other ways to improve the safety and overall well-being of your staff. Here are our top five tips for creating a safe working environment:
Offer More Resources
 A work-from-home policy might have been necessary in order to slow the spread of COVID-19, but many businesses also experienced a loss of productivity, even if their services could continue digitally. It's not that employees aren't as dedicated. In fact, many employees have had to put more effort into their duties. In these cases, the decrease in productivity has been due to a lack of resources at home that they may have enjoyed at the office – like high-speed internet.
This is why many businesses are turning to serviced offices for their staff. The costly and time-consuming hygiene practices are shifted away from your business, but your staff still get to enjoy the same level of service, thus boosting their productivity.
Provide Viable Work-From-Home Options
There are several benefits to this option – you won't need to go through the strenuous and costly processes that ensure your premises comply with health and safety requirements. Your staff members may have young children that are unable to attend school and they may value some flexibility to juggle their parenting responsibilities and their work responsibilities. We're in unusual times that call for leniency and understanding. In the long run, it will serve your brand if you serve your staff.
Returning To The Office? Create A Safety Committee
If you are ready to reopen your doors, you will know about the sanitizing protocols and social distancing measures you have to have in place. To manage the practical aspects more effectively, it might help to create a committee of staff members. No-one likes extra meetings, but in this case, it will give you a protocol for delegating duties and discussing how well everything is working. A system of rotation, in which duties are delegated on a week-to-week basis and evaluated, has proven to be the easiest in many cases.
Encourage Good Health
Everyone knows that they need to wash their hands and avoid close contact with others. What has been grossly overlooked are practical ways to improve your team's immunity. Encourage your staff to take a vitamin D supplement alongside a good quality zinc supplement. If you provide snacks in the break room, ensure you offer oranges, clementines, and other fruits that are high in vitamin C. Provide them with fresh drinking water and encourage time spent outdoors.
Introduce New Team Building Strategies To Reduce Stress
Stress is one of the leading causes of reduced immunity among workers. Employers can help their teams remain healthy (mentally and physically) during the pandemic by planning team building activities that are designed to adhere to social distancing measures but reduce stress levels. Online yoga classes, personality quizzes, and other virtual activities are great for encouraging a laugh and improving the mental well-being of your staff during this difficult pandemic.
Communication is one of the most vital ways employers can remain accommodating to their staff without sacrificing productivity or compromising workplace safety. Keep an open dialogue to establish which new protocols are effective and which need tweaking. It is imperative to remember that workplace safety includes mental health and happiness, especially during a pandemic.