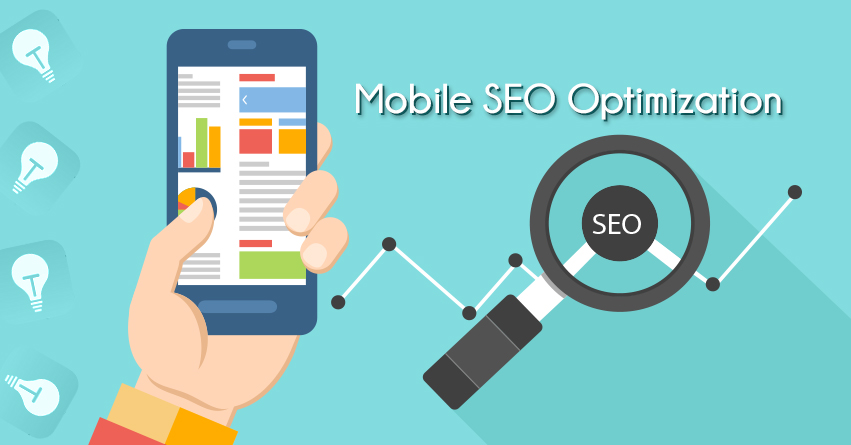 Mobile SEO optimization is a vital indexation and ranking factor on Search engines, especially for Google. A mobile SEO company's main task for driving quality and potential traffic to the site includes doing mobile SEO optimization for their clients.
Do you know that most of the website traffic accounts of mobile users only? According to the analytics, more than 50% of the total users are from mobile. Thus it is quite clear, why your mobile SEO optimization holds a really important part for you!
How is Mobile SEO optimization different?
Mobile SEO optimization holds different at significant postulates. Mobile SEO includes how your optimized web designs and website features display on a mobile screen. Every mobile SEO company does the SEO of their websites via the laptops, desktops. They are having a larger screen, resolution and more area of visibility. The web designs are normally set according to how they are looking on a laptop screen! But the visibility of your website, the design and other features would be completely different when viewed on a mobile screen due to its small screen size, panelling, loading and net speed, etc. So a mobile SEO company needs to make sure that your website is as simple to use on mobile as it is on other systems. There are many other postulates you need to remember while optimizing your site according to a mobile screen.
What all to remember while doing Mobile SEO optimization for your Website?
You need to keep in mind some points while doing mobile SEO optimization for your website. You should consider factors like RWD, Dynamic Serving, Separate URL strategy, etc. to help you get a higher indexation. They are not only for laptop version but also for mobile versions. You will get insight on three utmost postulates for mobile SEO optimization.
RWD or Responsive Web Design
Responsive Web Design or RWD is a procedure in which you can add up dynamic alterations to your website based on different factors like your device's orientation, size, etc. It is a solution for mobile SEO company's to help you refrain from designing multiple websites of different orientation and style for different devices.
It comprises the exact HTML code and content not depending on what type of device is your user viewing the website. What you simply need to do is go and use a meta tag-> [meta name="viewport"] into your website source code. It is helpful for the internet to browse how to adjust the content according to the device type.
Dynamic Serving
Dynamic serving is just a little alteration in the above procedure. It offers different HTML or CSS code onto the same URL depending on whether the URL is crawled on mobile, desktop or any other device. It requires some more insight on technical knowledge and especially on Vary HTTP header. The right set-up headers help the search engine spiders to crawl the required result page and website for their use according to its device.
Separate URLs
Furthermore, it is an alteration to the above procedure. The URL structure is also different for the users in it along with the HTML and CSS code. It depends on the type of device they are utilizing to search for their required queries. The HTML and CSS code comprise separate and individual designs for a different design. Also, they have varying content in it.
Here in this procedure, there are mobile-specific URLs which usually comprise dot.mobi, m.dot and in some cases even a separate folder.
How to create an effective Mobile SEO strategy?
After a detailed discussion of different postulates of mobile SEO design, now you will get to know some considerations for the best mobile SEO optimization strategy.
1 LOAD TIME OF YOUR SITE
Load time of a site is a determining factor for your site's indexation. Developers usually focus only on the load speed on desktop devices which is not sufficient. You also need to verify if your site's loading speed is giving a good performance on mobile devices as well.
Poor load time could result in bouncing back of many potential leads. They might be the ones which may turn up customers for you in future. So the load time of your website is necessary to be exercising perfectly.
2 Zeroing in on User Experience
What depends on getting a good response over time from your site is to how much extent is it feasible to use. Furthermore, User experience is an essential characteristic and backbone of a good SEO strategy.
3 Easy access to CTA's
CTA's or Call to Action is the major conversion part of a prospect lead. CTA's which are easy to locate can guarantee more percentage of closing. They would perform much better than CTA clients are not able to find.
These three postulates form a broader topic over various subtopics to be covered. Yet, when seen from an overall view are very important for good results by SEO.