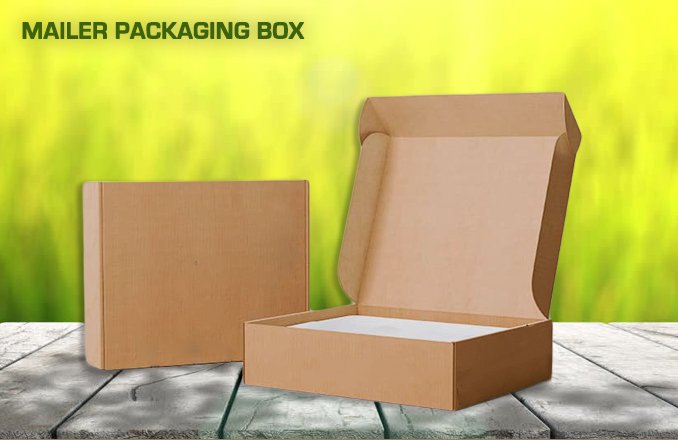 For small businesses, direct-to-consumer retail is of the most important channels as it allows them to develop a direct relationship with customers. And in this era of digital disruption, it is more real than ever. Companies like Dollar Shave Club, Warby Parker, Bonobos, and Casper have successfully used packaging to create unforgettable customer experiences. Right from the instant a customer decides to buy a product until it arrives at their door-step, these companies have controlled the customer experience.
When you ship products directly to customers, the first thing customers get to interact with is your custom mailer box packaging. The packages are the physical manifestation of your brand. Make sure it's worth the try and projects your brand in the best light. With a box or mailer, you have the perfect opportunity to create an outstanding experience for your customers.
Here's how the Legacy Printing experts believe custom mailer box packaging works as a secret weapon. 
Makes Unboxing Fun
A host of content will appear on YouTube when you search for unboxing videos, showing people receiving and unboxing new products. If these videos are gaining hundreds and thousands of views, don't be surprised if brands begin to shift their attention to creating fun unboxing experience.
Don't defy unconventional wisdom. In fact, it's best to come up with novel ideas to craft an unforgettable unboxing experience. Take MeUndies, for instance. The underwear subscription service has created a distinctive 'freshness seal' for their packages. It conveys the message of cleanliness and freshness in a way that one cannot express in words. And let's not forget, custom printed mailer boxes are easy to handle and inexpensive to produce.   
Exquisite packaging encourages customers to share their experiences with their social community. Dollar Shave Club's successful unbox DSC campaign is a prime example in this regard. The company offered free giveaways to customers who will share their unboxing experiences on Instagram. Such campaigns not only grow brand awareness but also enable the brand to develop a deeper relationship with its customers.
Don't Cost a Lot
From a practical viewpoint, one packaging doesn't fit all. Each product comes in different design and size that segregates its packaging needs from others. For example, a t-shirt needs less protection as compared to glassware or mug. You also need to consider the distance a product needs to cover to get from your warehouse to the final destination. However, making your packaging safe doesn't mean one should go overboard.
You can create an unforgettable experience without spending a fortune. For example, take a cue from Threadless. The brand packages its shirts in cheap bags with a strong statement that says 'Great Art in a Squishy Bag.' This way, the brand has kept its packaging simple and also saved money in the process.
Fortunately, your audience doesn't want you to spend an excessive amount on your packages. However, they will certainly complain if you have over packaged the product, made it difficult for them to open the package, or access the product. Things can also go wrong if you have charged them $40, but your product was placed in a $4 box. When the customers feel they have been overcharged, it won't take them too long to switch to a rival that offers real value.
You must think about the image you want to project when creating packaging. Do you want to convey a luxury brand's image? Or are you a budget-friendly brand? Here mailer boxes can prove handy. Not only they cost less, but they also give you the freedom to customize them the way you want.
A packaging company can tell ways how to make your mailer boxes more attractive and compelling without blowing the budget. Since they specialize in meeting the requirements within the agreed budget, so don't see it as an overhead. Join hands with a professional packaging company to boost your gains by getting the best packaging.