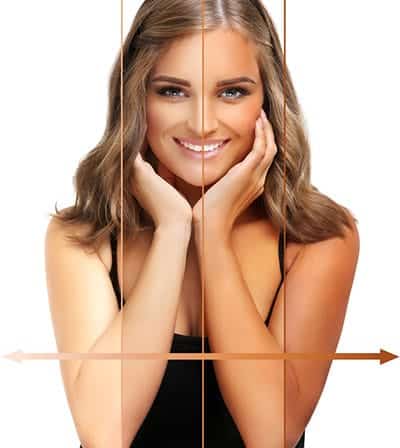 Our doctors prescribe us to take a sunbath or expose our bodies to the sun to get some Vitamin D. But it is rightly said that excess of everything is bad. Extreme exposure to harmful sun rays can lead to many problems like cancer sunburn and other diseases. Other extensive harmful effects consist of premature aging, bad immunity. One of the most common is a suntan. The effect of the sun on a body varies with the type of skin. The more sensitive it is the more side effects of a problem.
Got tanned skin? Want to get rid of the effects of blazing sun rays on your body? You will one of the top tips to solve this common beauty problem. We are here to help you solve all your skin tan related issues and get back your glowing skin.
1. Gram Flour
This eatable can do wonders for your skin. It is like a treasure for your beauty- it can not only give options to remove tan but also give immense beauty benefits. It removes all dead skin cells and absorbs impurities.
How To Use:
Make a mixture of gram flour, turmeric, and add some rose water to it. If you don't have access to rose water, then you can also put some olive oil and lemon juice. Then apply the face pack for 10-15 minutes. You need to wash the pack with lukewarm water and repeat using it twice a week.
2. Aloe Vera
It is like a panacea for our skin problems. The medicinal plant makes it possible for us to go outside in the sun and enjoy our day. It protects the skin from sun damage and lightensthe complexion. The anti-inflammatory and antibacterial properties soothe the skin and treat tan very effectively. Some tanning lotions contain aloe vera in it. You can try those too.
How to use:
It works best at night. Apply aloe vera on your face at night and keep it intact till the morning. Make sure you do it daily to see the best results.
3. Milk And Cucumber
Though the combination is not widely famous in the kitchen, it can prove very helpful in your beauty practices. Many big brands have launched indoor tanning lotion keeping milk and cucumber as their main ingredient. So, if you want some cooling effects on your skin and get back your complexion, then use this regularly. These ingredients nourish the body as milk moisturizes the skin and cucumber clears the skin.
How to use:
Extract cucumber juice by blending it. Mix it with raw milk and then apply the pack on the affected areas. Wash it off after 20 minutes. If you are in hurry to look your best at a wedding or any other function, you have to repeat the process twice a day.
4. Honey And Papaya
The list of tan removing substances would be incomplete without honey. It is a natural moisturizer and a soothing agent that can give very wonderful results. It is also capable of removing free radicals from the skin. Hence, bringing back the real you. On the other hand, papaya consists of very important natural enzymes including exfoliating and skin bleaching properties. Most of the tanning lotion have honey and papaya as their ingredients.
How to use:
Cut 2-3 cubes of papaya, add 1 teaspoon of honey. Mash the mixture with the help of a fork until you get a smooth paste. Apply it all over your tanned areas and then leave it for at least 30 minutes. You can either use lukewarm or normal water.
The Final Say
Taking care of your skin has become a trend. Earlier not a huge amount of people was open to spending dollars on skin regimes. But now, the increasing number of salons, beauty parlors are proof of the changing times. Companies are coming up with a variety of beauty products like indoor tanning lotion, and many more. Choosing the best has become a challenge.