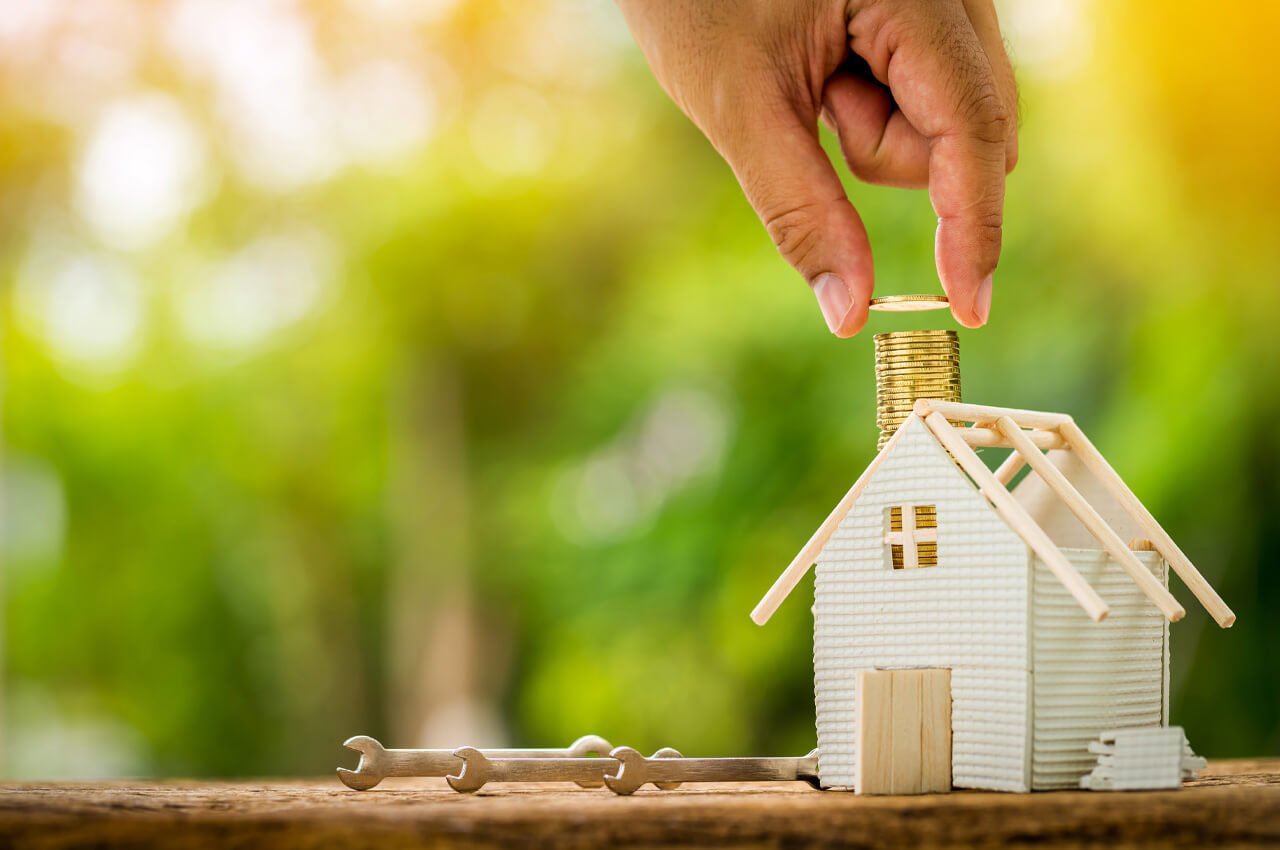 What You Need to Know If You Are Applying for Development Finance?
If you are thinking of embarking on a construction project, whether it is building a new property or renovating an existing property, development finance can be the funding solution you require in the UK. Developing a property to resale for a profit, or retain as an investment or use for your own needs can be a great way of generating an additional source of income. However, the UK property market is quite expensive and many property developers and investors fail to raise sufficient funds to pay in cash.
Fortunately, development finance emerged as a specialised funding solution that enables property developers to raise funds for a short term to purchase the land, build or refurbish the property, and sell it for a higher profit.
What is Development Finance?
Development finance is a short-term loan that is specifically granted for the refurbishment or development of residential, commercial or mixed-use properties. Unlike long-term mortgages, development finance is usually taken for a maximum of up to 36 months. Development finance is commonly used by property developers, investors and landlords, so they can continue their business operations and turn their dream development projects into reality.
How Does Development Finance Work?
Unlike traditional mortgages that consider the value of the property, the development finance lender will take the projected value of the property after completion into account. With development finance in London, the interest is usually rolled-up or capitalised. That means the interest is added to the loan amount rather than paying it monthly. This prevents the disruption of the cash flow during the construction period, and the total loan amount along with interest is paid when the developed properties are sold or refinanced to a longer-term mortgage.
Here is how property development finance works:
You submit an application that includes how much your development will cost, what deposit you are willing to put, how much you wish to access funds and for how much duration.
Based on the information provided and supporting documents, the lender will offer some terms.
Your credit history will be checked on your current finances, experiences and previous projects.
Once the loan is approved, the funds will be released in stages and the project will be monitored.
What Development Finance Can be Used For?
Development finance can be used for various purposes and there is no one size fits all. They are tailor-made for different types of development projects and they all are assessed on a case by case basis. Development finance loans are commonly used for the following purposes:
Development of residential, commercial and mix-use properties
Heavy to light refurbishment, renovation or conversion project
Ground-up development
Finance a recently completed development project until it is sold
What Documentation Will You Need for Development Finance?
Since the amounts can go quite high in development finance, it requires a large amount of paperwork in the application. The lenders need to assess the projected value of the development and saleability of the project, and make sure the loan is repaid on time. The lender will take into account the following points:
Current value of the property
Estimated value of the property after completion
Building or renovation costs
Timeframe for the development
Experience of the developer
Details of the professionals involved in the project
Building regulations
Planning permissions
Details of any restriction if applicable
What are Eligibility Criteria and Deposits?
Eligibility for development finance will depend on the type and nature of the development project. The lender will examine the application based on the individual circumstances. But, in most cases, lenders will consider the size of the deposit and GDV (Gross Development Value) requirements along with the below-mentioned points.
Size of the deposit – The size of the deposit and resulting GDV will first depend on whether you need funds for the land purchase or construction. Lenders will assess the GDV of the completed project and can lend up to 65% of the GDV based on the size of the project. Meaning, you may be required to put a deposit of up to 25%. In rare cases, 100% development finance is also available for experienced property developers who have successfully accomplished similar development projects in the past.
Exit strategy – The strength of your exit plan also plays an important role. Before granting the loan, the lenders would want to know whether you have a strong strategy in place to repay the loan when the term ends. You will need to prove your ability to sell or remortgage it to long-term finance.
Experience of the developer – Typically lenders see applications as a low risk if the developer has adequate experience and completed similar projects. A proven track record will show lenders that you are serious and their funds are in safe hands.
Type of development project – Some lenders are willing to offer only specific areas of development finance, such as first-term developers, small-scale development loans, hotels or even overseas projects. Therefore, it is essential to consult the most suitable lender right from the beginning if you want to kick-start your project with the right kind of development finance.
What Are the Interest Rates and Other Costs Associated with Development Finance?
Development bridging finance interest rates vary largely depending on the individual circumstances and projected development plan. But, usually, it ranges from 6% to 15% per annum. Besides interest rates, there are several other fees that you will be charged on development finance. Some of them are:
Arrangement fees – A fee charged by the lender for providing the finance.
Surveyor fees – This is a fee charged by the professional surveyor to monitor the development to ensure it progresses in compliance with building rules and regulations.
Legal fees – A fee charged by the lawyer for preparing a legal agreement.
Broker fees – A fee levied by the broker for acting as an intermediary between the borrower and the lender.
Exit fees – Some lenders charge a fee when the loan is paid off.
The lender you choose to work with makes a huge difference in the overall cost of your project. Hence, the best way to find the most competitive rates is by speaking to a specialist finance broker.
How a Specialist Broker Can Help You Access Development Finance
As mentioned, your first step towards accessing development finance should be speaking to a specialist broker, especially if you are taking development finance for the first time. Your broker will then help you with the following:
Creating a development plan and exit strategy – A broker will help you prepare a detailed outline of the schedule of the development work along with a clear exit plan to repay the loan when the term ends.
Working on how much funds you will need – Looking at the potential gross development value (GDV) of your project, the broker may advise you on how much you should borrow for your project.
Finding the right lenders – Development finance is a specialised form of financing. A broker will help you connect with suitable lenders that offer the most favourable term based on your circumstances.
Is it Possible to Get Development Finance with Bad Credit?
Although the chances are rare, but you can still get development bridging finance London if you have a bad credit rating. There will be a strict application process and you may have to pay a higher interest rate. The lender may also carry out an assessment of your project to make sure it is viable and the loan will be paid back on time.
Can I Get Development Finance as A First-time Developer?
Yes. You can get development finance if you are a first-time developer. Some specific lenders offer funding to first-time developers. The terms and interest rates may be different from mainstream lenders.
Is Development Finance Right Me?
If you think whether development finance is right for me, then ask yourself a few simple questions.
Do I need funds for the short term?
Do I have a strong exit strategy in place to repay the loan once the development is completed?
Can I provide all the essential paperwork required by the lender to access development finance?
If your answer to these questions is yes, then development finance might be what you need to raise funds for your project. It is best to get advice from a specialist broker who can help you in finding a suitable lender and guide you throughout the process of setting up development finance.