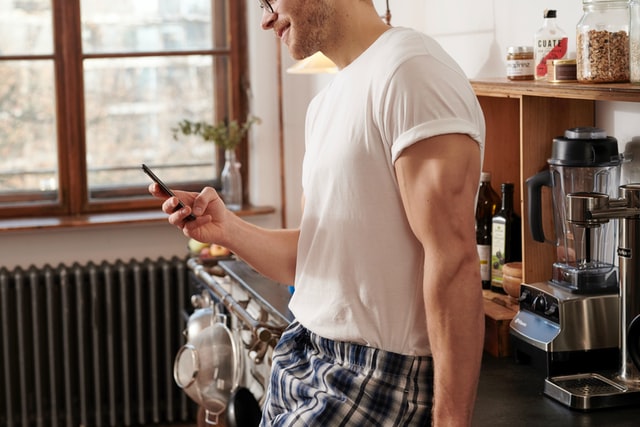 Introduction
Choosing good underwear is very important for your health and hygiene purposes. A good fabric of a breathable quality for your underwear will keep you comfortable. These days, you will find more varieties available in male innerwear than just boxers and briefs. There are various options from where you can choose depending on your needs. For instance – if you are a regular gym-goer, you can go for cotton-spandex blend fabric for your innerwear.
There is a brief overview of the different types of underwear available for men. If you have confusion about your selection, then you can refer from here.
Types of Men's Underwear
Boxer shorts
They are generally loose-fitted innerwear that come in different sizes, patterns, and prints. The short length is called the inner boxers, which sometimes contain dual pockets. The traditional boxer designs generally include geometric patterns and vertical stripes. Also, these underwear have many new designs and solid-colored patterns available these days. They are also available in different fabrics, including cotton, cotton/polyester blends, jersey knits, satin, and silk. The men's innerwear, i.e., boxer shorts these days, comes with a smooth surface texture with a matt finish. Some brands also provide you with a microfibre waistband on the inside of Boxer Shorts. They can complement any body type.
Boxer Briefs
This underwear available in different lengths. Boxer briefs of some brands extend down to cover half of the thighs, while some other brands cover up to one-third of the thigh. They can also be called briefs plus. The innerwear is usually made of a blend of fabrics. You can easily select them for everyday use and moderate sport. 
Briefs
These are some of the commonly used gents underwear. They are made of comfortable fabrics, making them suitable for everyday use and light sports. They do not cover the thigh or leg. Hence its coverage is lesser than boxer briefs. If you have large thighs, then it can be a good choice for you. These men's innerwear come in low, medium, and high-rise cuts from which you can choose accordingly.  
The low-rise briefs sit below the waistline over the hips. They can be worn with low-waist jeans, low-waist shorts, gym clothes, and more. The mid-rise briefs sit at the waistline. You can wear this underwear with regular-sized jeans, board shorts, formal pants, and more. The high-rise briefs sit right below the belly button. They are designed to be worn with high-waist jeans or pants. 
Trunks
They are becoming a popular option for underwear for men. They are a combination of briefs and boxer briefs. They have a square-cut appearance and may cover a small part of the thighs. They are different from boxer briefs because they square-shaped. It may be represented as a shorter boxer brief or a longer brief. You can wear them with slim-fit trousers. They can be ideal for you if you have thin legs. They might not be a good option for sports but can provide you with comfort.
How to select an underwear style?
Fabric
For any innerwear, your priority must be comfort over style. So, it would be best if you always went for fabric that is comfortable and breathable. The men's innerwear should absorb moisture, not let the bacteria grow, and keep odor-free. It should not contain any itchy tags that will irritate. The fabrics available are cotton, cotton blend, jersey, silk, mesh, and more. 
Purpose
If you are into extreme sports or a regular gym-goer, then your choice of underwear will be different from a person doing work from home. If you are looking for any innerwear to get a comfortable sleep, your choice will also differ.
Size
The perfect size is one of the most important parameters for choosing any underwear. Size too large or too small will make you uncomfortable. Thus, always stick to your size. 
Conclusion
For hygiene, always take care of your innerwear. Your underwear should be regularly washed by your hands and dispose of anything too old. As there are different varieties of men's innerwear are available online. You can wear a different underwear style every day as you get to choose from plenty of options. Just browse for mens innerwear online and get your desired product delivered at your doorsteps.