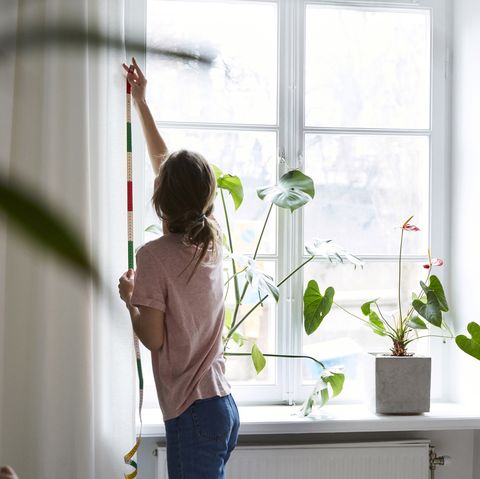 Clean curtains and draperies can bring elegance and class to any space, and they provide valuable benefits such as the blocking of sunlight and ensuring privacy. However, as time passes, they can also accumulate dirt. Therefore, it is necessary to wash them often to maintain their beds.
If dust remains on the curtain for an extended period, it may damage the fabric. Furthermore, your curtains can act like a sponge holding onto dust that causes allergies, especially if someone in your home suffers from allergies. Two good reasons to learn how to clean your curtains and window treatments, and to put this vital job on your list of cleaning tasks.
Curtains trap a lot of dirt and dust in their folds. As a result, they slowly build up dirt and dust if left alone, mainly if you do not clean them during your routine cleaning. Here are some types of curtains and their cleaning process:
Velvet Curtains
Fabric draperies and curtains are available in a variety of different styles and fabrics. This is what makes it so enjoyable to design your window dressing. Velvet is a beautiful fabric that requires extra care to maintain at its finest and impress guests and friends to your house. Furthermore, velvet is a luxurious material that requires special attention to keep it looking stunning. Velvet can be used in various kinds, based upon the cutting of the material and the direction of cut, and from the fabric, it is made of.
There are velvet draperies that are classified as washable. They can be washed with a cloth or through your washer's hand wash and gentle cycles. Please make use of hot water and mild soap and then dry them on a hanger with padding. If you're not sure you're on the right track, then go on the side of sending them to a dry-cleaner. In general, curtains need to be cleaned at least every year, but it depends on how you keep the curtains.
Polyester Curtains
The draperies made of polyester are simple to wash. In the event of spills that are not unexpected, the curtains don't need to be cleaned regularly. Air fluffing can take the dust away and freshen the fabric. Regularly vacuuming is the most effective option to keep the polyester curtains fresh and clean. Use an extension brush and an attachment for drapery to your vacuum, and then clean each side of the panel.
However, if your drapes need an entire cycle of washing, you'll be happy to know that they're designed for the cold water cycle of your washer and can be dried using an extremely gentle heat setting. There is no need to iron for full polyester drapes. They can be hung when they're dry. However, before washing a curtain made of polyester, please look at the care label on the curtains to ensure that they can be washed in the machine. If you own high-efficiency washers, you should use cold water to clean this type of load. This can prevent drying out and fading.
Silk Curtains
Silk drapes are becoming more sought-after in the field of home decor. However, while we are aware that silk fabric is made from natural and luxurious materials, most people are unaware of the unique characteristics of silk drapes.
Although silk can be washed with the correct detergent, it's crucial to keep in mind that silk typically bleeds and may cause staining to other things when cleaned. If the silk fabric is composed of more than one color, bleeding while washing silk in the very first wash could occur. After washing them, ensure that you iron only the curtain's interior because the heat could cause damage if it is applied directly to the silk.
Professional Cleaning
The draperies and curtains in your home are costly as well as stunning. They also serve as a giant air filter for your home, collecting dirt, dust, and pollutants. This is why it's crucial to keep your window treatments clean to preserve the appearance of your decor and ensure the air quality inside your home. To ensure that your window treatments are kept clean and free from damage, bring them to a local curtain dry cleaning near me, which can wash them professionally.