So you have started the online delivery business with a user-friendly app and website. You have incorporated all the modern features such as payment gateways and push notifications. Now it's time to sustain in a competitive business world for long-term success.
Over the last decade, the online delivery business is flourishing. Be it grocery delivery, food delivery, medicine delivery, or whatnot. Overall, the online delivery business is attracting diversified entrepreneurs to transform their existing business models. In addition to that, people's preferences also have been changing; they are looking for quick and smart solutions that save time and comfort them.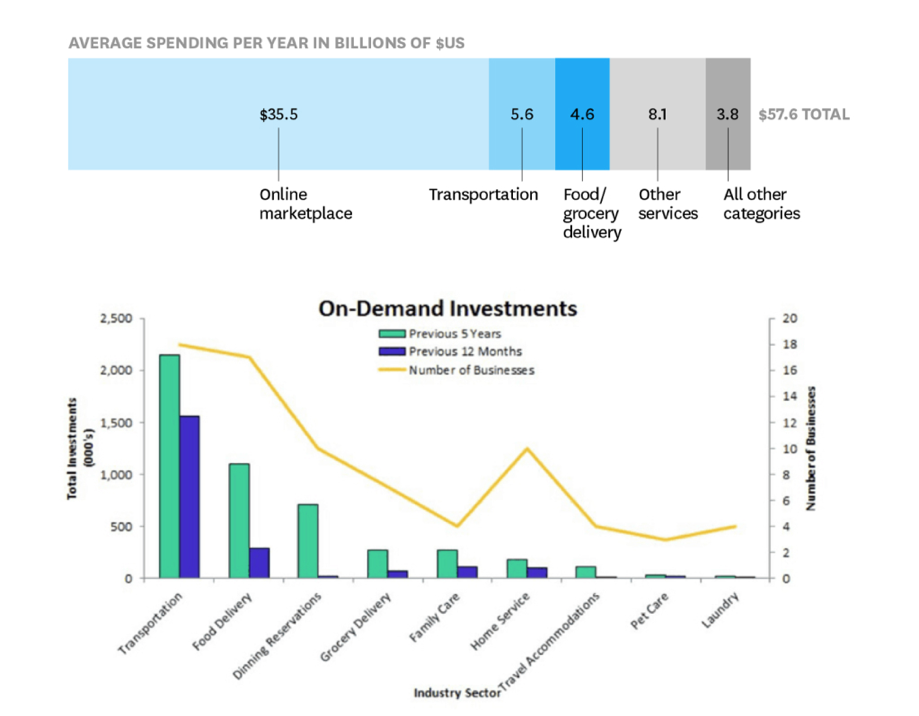 According to Business Insider, here you can see how delivery business is flourishing across the globe and encouraging entrepreneurs to come up with unique ideas and solutions. In today's digital world, consumers rely more on the Internet to get things done. Popular delivery apps like Zomato, Postamtes, GrubHub, Doordash, Instacart, etc. have gained immense popularity as it offers some exceptional features that encourage people to order products online.
Maintaining a strong online presence is very critical in order to flourish your business across the web. If you want to ensure long-term success for your delivery business, having a strong online presence is crucial. It will also help you find potential customers and foster the trust of existing ones.
The Roadmap For Delivery Business Long-term Success
If you are a business owner, you will never want to face a situation where your loss is higher than profit. No doubt, if you look at the current market situation, the online delivery business is booming, especially if you are engaged with the restaurant industry; demand for food delivery system increasing amongst restaurants because it allows them to target more audience and drive sales.
As a business owner, you have already heard over a dozen ways to stay one step ahead in the competition. However, for long-term business success, you have to focus on several things. So what you are waiting for, get motivated with these exciting tips to ensure your delivery business for long-term success.
Never compromise on Customer Service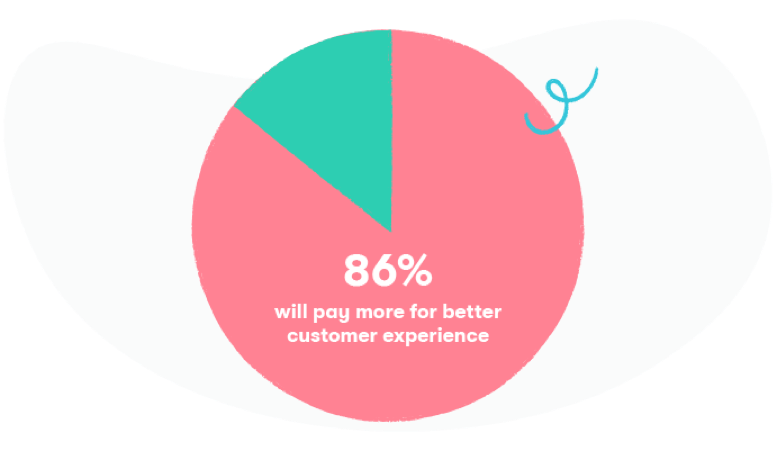 According to Oracle's 2011 Customer Experience Impact Report, we can say that more than 86% customers are ready to pay more if they get satisfactory customer service. Today, customers have become more tech-savvy. Along with the product quality, they equally believe in getting excellent customer service. The online delivery business's prevalence is getting wider and wider day by day because consumers find it easy to get things at their doorstep. Regardless of your business type and size, it is more significant today to have robust customer service in place.
If you deliver a seamless customer experience, they will stick to your brand and won't go anywhere else. Moreover, thanks to advanced technologies like Artificial Intelligence and Machine learning, more and more brands are leveraging chatbots to improve and automate customer service operations.
According to IBM, approx. Chatbots could assist 80% of routine customer questions. There is no doubt that the modern delivery business is extremely customer-driven. In order to survive in the long-term, delivering seamless customer service has become necessary since the customer's expectations keep evolving.
Fortunately, today, we have certain tools and software that help brands improve customer service.
Stick to Omnichannel Strategy
These days, you can't hope to be successful in the Internet world by sticking to a single marketing or communication channel. As we have said earlier, the modern customer wants to interact with their brands using multiple channels and, most importantly, their requirements.
Omnichannel is all about reaching and interacting with your customers through all possible channels. Companies can use various channels such as emails, SMS, social media sites, push notifications, etc. All you need to choose the appropriate tool based on your customer's preferences and business model.
You can use modern tools such as SMS, email, Facebook Messenger, WhatsApp, etc., to enhance customer experience, improve conversions and generate more sales than ever before.
Know Your Customers
You have a solid marketing team, your business goals are clear, you are using modern tech solutions but lack a strong customer base. Will you survive? Well, you know the answer. To achieve success in the modern business world, knowing your customers is key to achieving long-term success.
You are not only responsible for growing your customer base, but you need to continually encourage them to do business with you again and again. For that, along with knowing your customer's location and age, you also need to know their hobbies, tastes, and interests.
Once you know customers, you will be solidifying the following advantages.
If you know your customers, you can easily interact with them and accomplish their needs that eventually boost sales.
If you know your customers, you can offer them value and foster trust.
Once you know your customer, you can see the world through their eyes and offer them tailored products.
And once you achieve all the above, you don't need to spend huge bucks on marketing; sales will be automatically increased and build strong customer relations.
Use Social Media the Right Way
Social media and the increasing usage of smartphones could be the reason behind the online delivery business's exponential growth. For startups and mid-sized businesses, social media is a powerful and effective marketing tool that helps build long-lasting relations with customers.
On the other hand, people also find it interesting and easy to connect with brands through social media channels. Today, Facebook Messenger and Instagram are popular tools that allow you to communicate with customers. You can also run dedicated ad campaigns to convert them quickly.
For the majority of online delivery businesses, customer data plays an important role in making informed decisions, and social media provides a lot of data. Marketers can analyze their audience behavior, preferences, and post engagement and give them detailed insights into the company's social impression.
Thus, leverage social media and try to connect with the maximum audience to reap multiple benefits and success.
Don't Stop Hunting for New Markets
Don't get satisfied with short term success. Usually, it breeds complacency. If you want to attain long-term success and want to stay one step ahead in this modern business world, you should start hunting for new market possibilities where you can establish yourself and earn handsome profit even after years of your business establishment.
Don't stick to a "one-trick pony" that fades with time. Explore and learn with technology solutions that definitely give your delivery business a competitive edge.
Wrapping Up
The online delivery business keeps growing with time globally, making it more agile and competitive than ever. Keep the above tips in mind; you won't find any hindrances to ensure long-term success in your segment.