Welcome to Perito Moreno glacier, the world's most accessible ice field
No other physical force has been more accountable for sculpturing and shaping the surface of the earth like ice. The imposing superpower and strength of glaciers have been responsible for molding valleys, lakes, and fiords around the globe for millions of years. As a glacier slides on a thin layer of water at its base, the colossal mass of ice moves on the land bed or seabed dragging and transporting glacial sediments known as tills and forever changing the landscape, until it moves again that is, eroding the setting once more.
Understanding how significant glaciers have been throughout the history of our planet and how important their roll in nature is today, I would dare to say no one would want to miss the opportunity to come face to face with one of these extraordinary beauties. And there's one place on earth that homes one of the most fascinating glaciers in the world where you don't only get the chance to see one but also hike it; Welcome to Patagonia in Argentina, home to the mighty Perito Moreno glacier.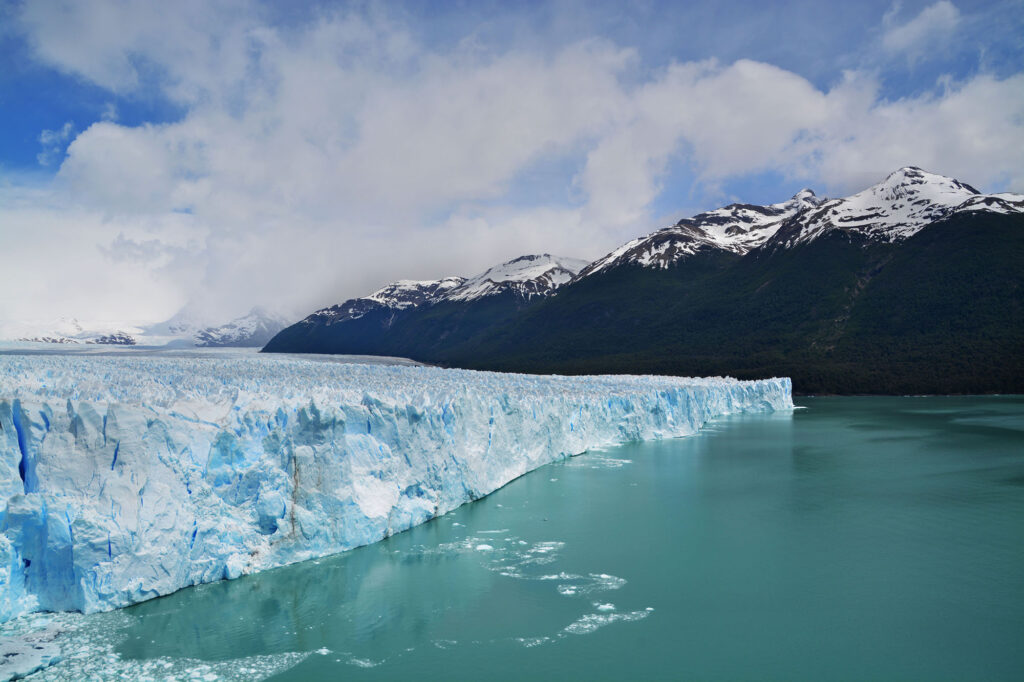 Perito Moreno glacier, named after Argentinian explorer Francisco Moreno, is considered the world's third-largest freshwater reserve. It covers an area of 30km long and between 60m to 70m in height rises from the surface of the Lago Argentino while its deepest point stretches to about 700m deep into the water. Quite impressive, isn't it? Not only that, while most glaciers around the world are retreating due to climate change, Perito Moreno shows no sign of retreatment whatsoever; Perito Moreno advances up to 2 meters per day. This mind-blowing ever-changing mass of ice produces a cyclic phenomenon that causes its ice to melt at the same rate and volume as it accumulates.
So, what makes Perito Moreno such a fascinating geological force and an extremely popular tourist attraction in Patagonia? Well, it is the most accessible ice field on the planet. No other place in the world can offer travelers the opportunity to view a glacier from such a short distance while witnessing its ever-changing behavior as massive blocks of ice calves from the glacier's face and fall helplessly in the water while producing a crack sound like no other.
In this article, I'm guiding you on how to visit Perito Moreno glacier in the Argentinian Patagonia. Warm-up and let's begin!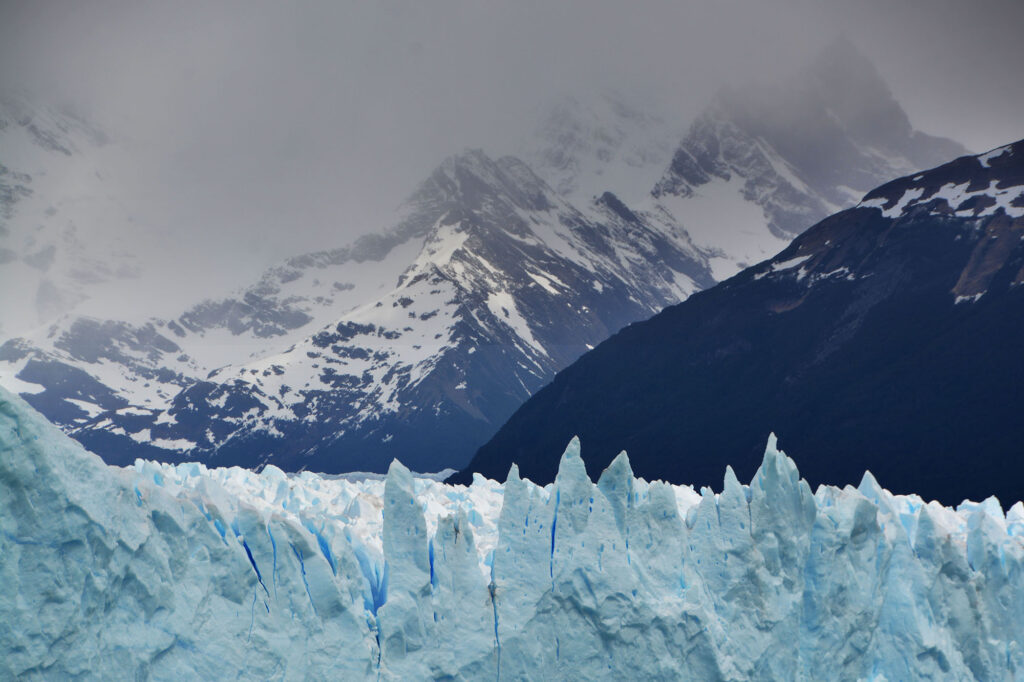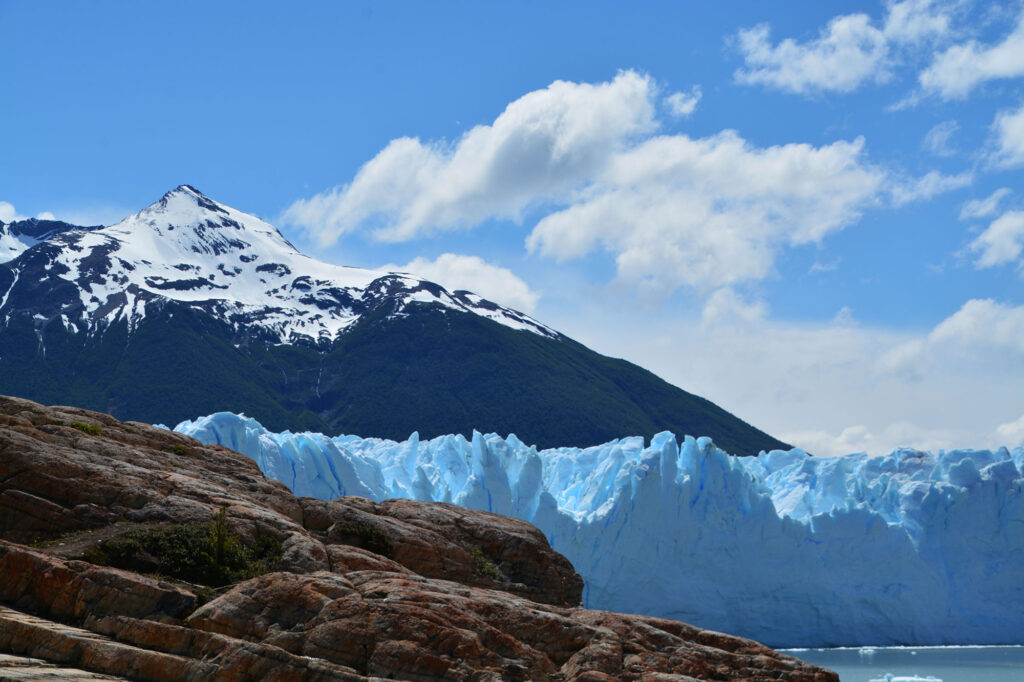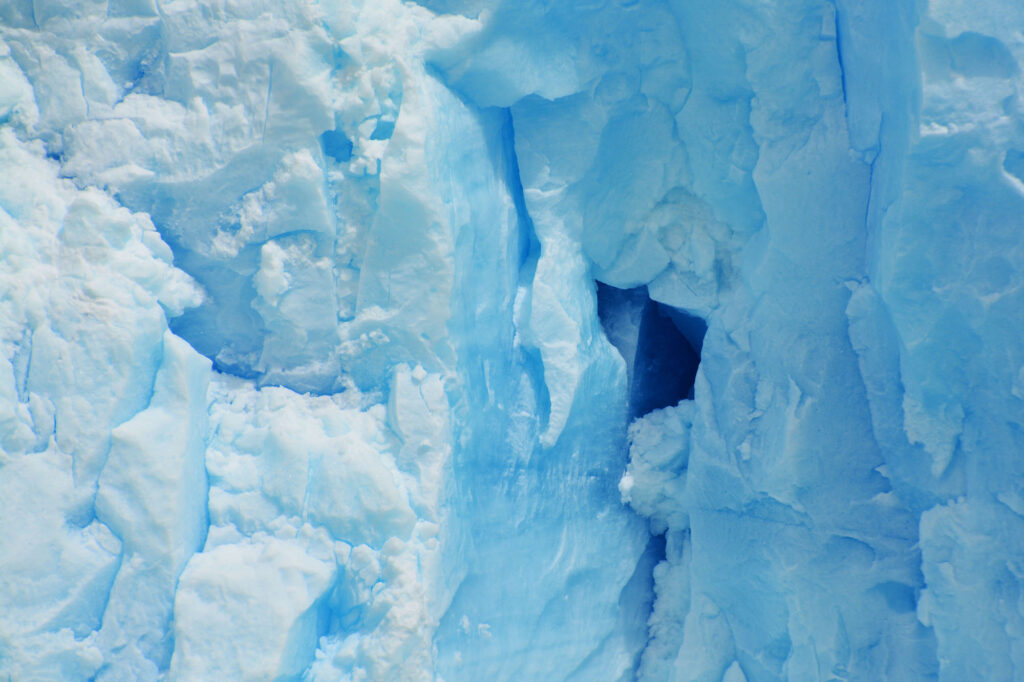 When to visit Perito Moreno glacier
Experiencing Perito Moreno glacier can be done all-year-round, however, visiting Patagonia between November to March will most likely grant you more pleasant weather which will sum up to your overall Perito Moreno glacier experience.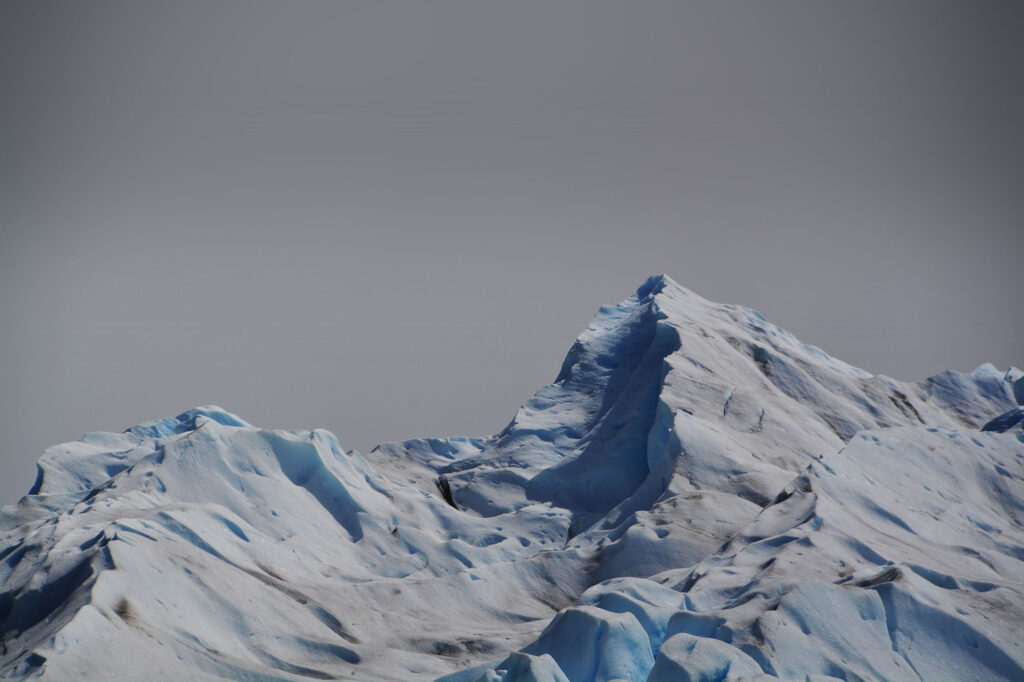 How to get to Perito Moreno glacier
Perito Moreno glacier is located inside Los Glaciares National Park in the Argentinian Patagonia. There are two ways to get to Perito Moreno in Argentina; by air or by road both from Argentina & Chile. The epicenter of all Perito Moreno activities is in the delightful town of El Calafate, located at 70km from Perito Moreno and where the nearest airport to the glacier is located. El Calafate has no shortage of accommodation options and tour agencies either. Once in El Calafate, you can book any tour you desire to the glacier. I'm breaking that down for you in the How to book your entrance to Perito Moreno section below. ?
By air
There are daily flights to El Calafate from various cities in Argentina and major South American cities as well.
By bus from Chile
There are daily departures from Puerto Natales (Chile) to El Calafate with Bus Sur. Check their website bussur.com for availability and rates.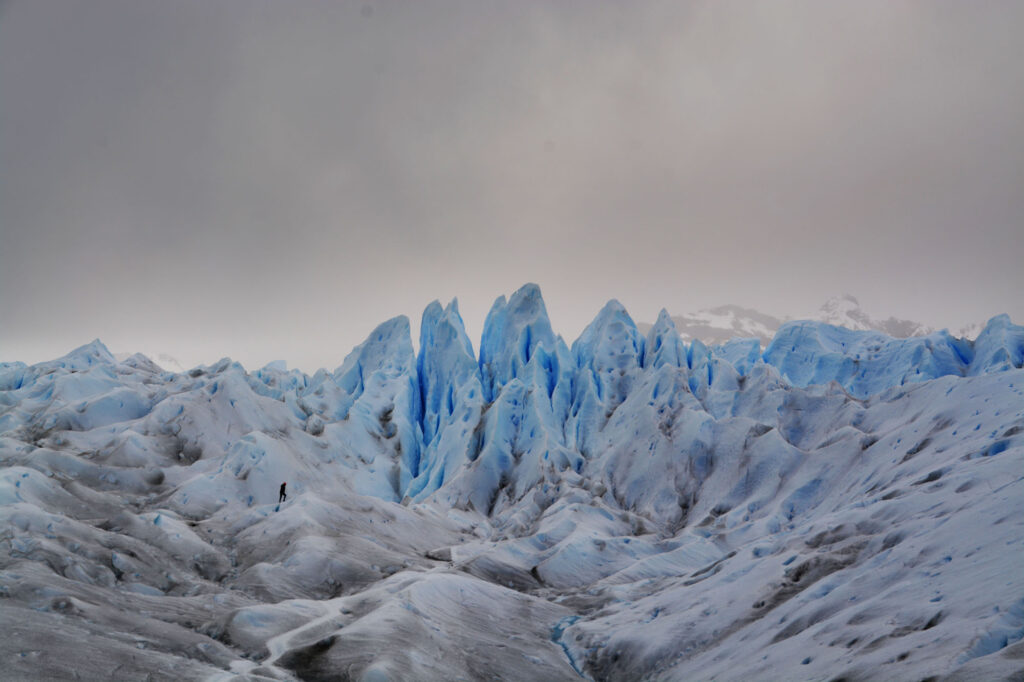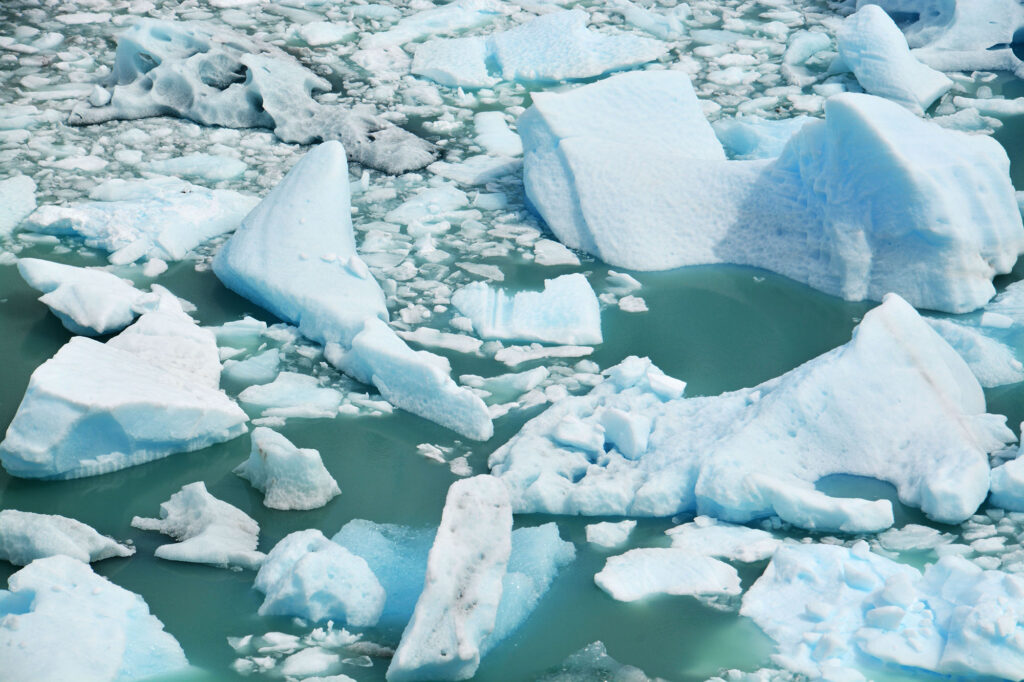 How to book your entrance to Perito Moreno glacier
There are several ways to enjoy a wonderful experience at Perito Moreno glacier depending on how adventurous or sedentary you are feeling. Whatever you chose, note that the only activity you can do on your own is getting to the catwalks and seeing the glacier from there. There are daily departures from El Calafate bus terminal to Los Glaciales National Park. You can check bus times and companies in this ticketonline.com.ar. Entrance to Los Glaciales National Park costs AR$700 the first day and half the price the second day.
Types of tours to Perito Moreno glacier
Full day Perito Moreno (only catwalks)– Departing everyday from 9am to 5pm. Price is around AR$2.100 (Argentinean pesos) with transfer from/to hotel to Perito Moreno glacier. Park entry no included and costs an additional AR$700.
Mini trekking Perito Moreno with catwalks– Departing every day from 8am to 6pm. This tour will give you the option to spend one hour approximately on the catwalks, 20-minute navigation across the Rico Arm in Lago Argentino enjoying breathtaking views of the Perito Moreno glacier's front wall, and finally, a 2-hour moderate mini trekking on the glacier. This tour costs around AR$8.000.
Big Ice Trekking– Departing every day from 7am to 7pm. This tour is an excellent option for all those adventurous travelers out there. This tour includes a difficult trekking on Perito Moreno glacier for a total of 3:30hrs and a chance to go on the catwalks for 40min. This tour costs around AR$15.000 and is recommended to book in advance.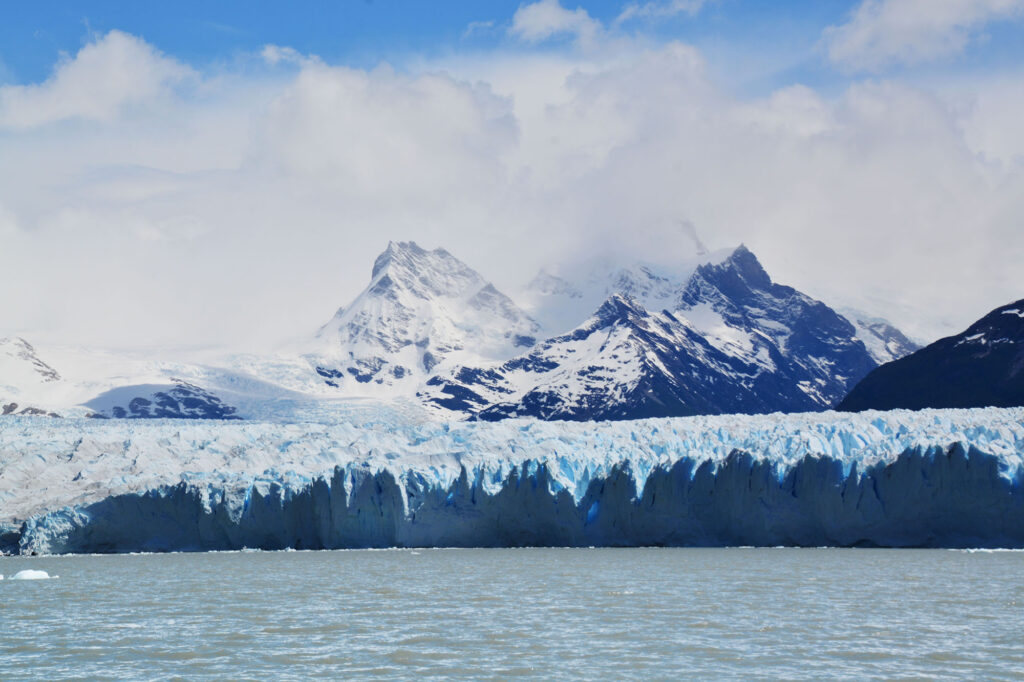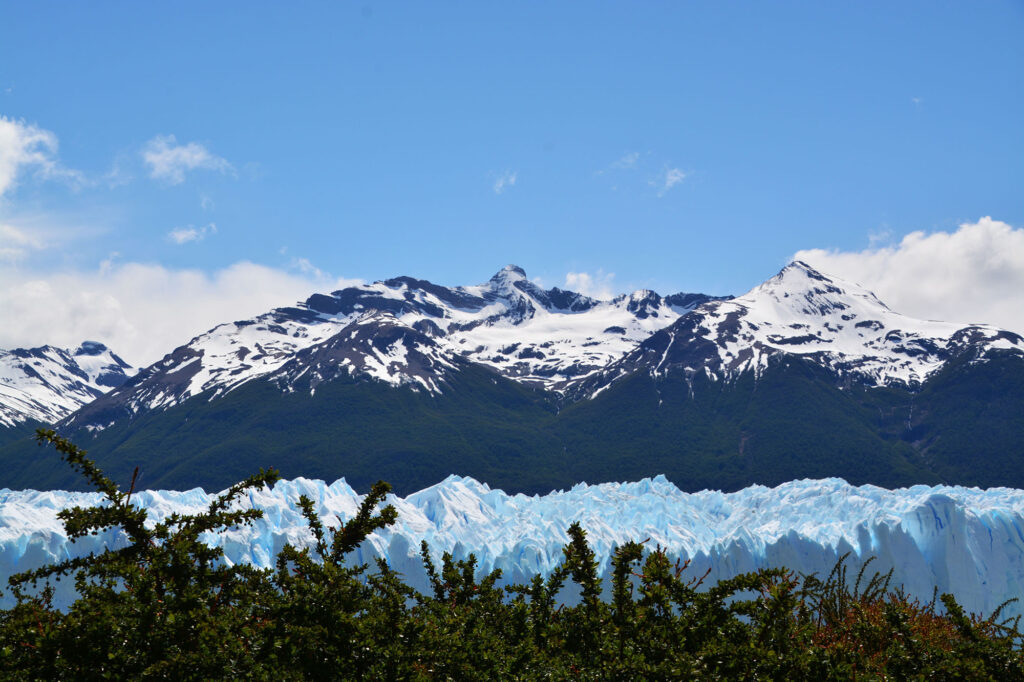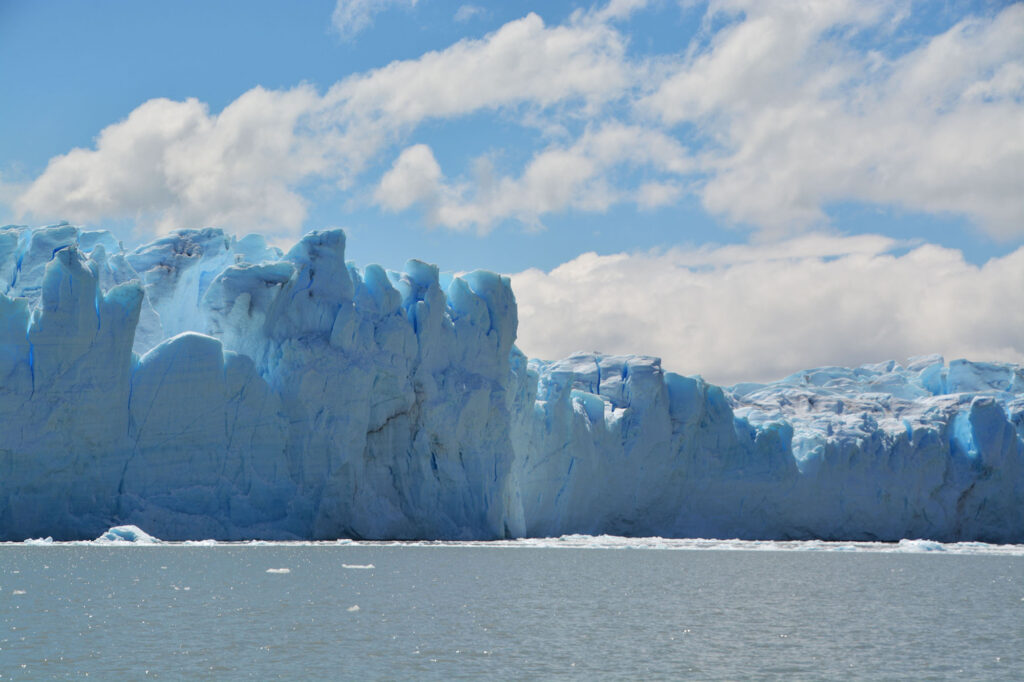 With that said, now it's time for you to start planning your trip to Patagonia and get mesmerized by the beauty of Perito Moreno glacier.
Source : theworldhopper.com