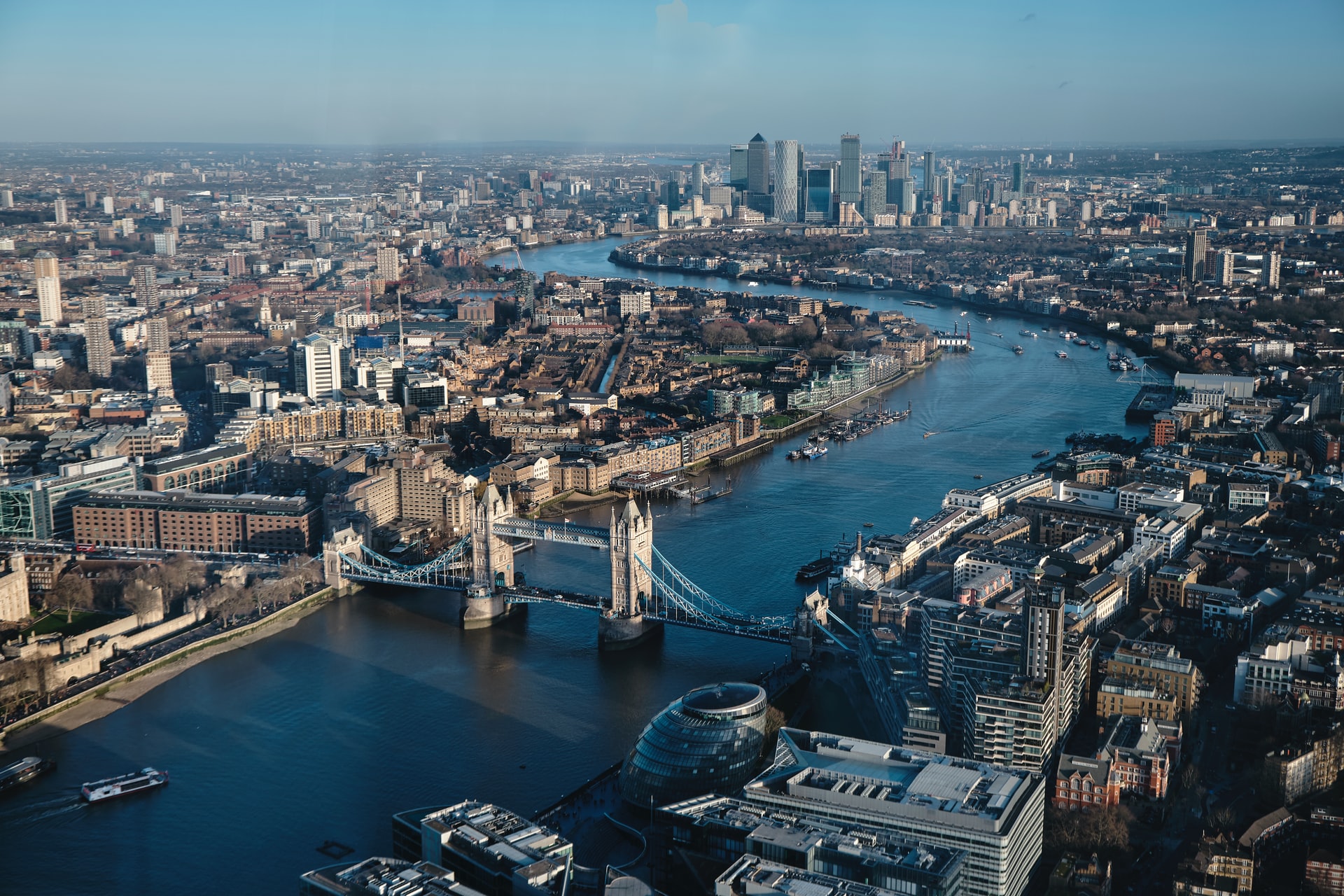 If you're looking for the perfect place for a city trip, you should definitely take London into consideration. That is to say, London is a city that surely has a lot to offer, ranging from the amazing food and locals to all the sights and cultural experiences. If you're not yet convinced, keep reading to find out the 10 most important reasons why you absolutely must visit London!
1. The Amazing Food Markets
First and foremost, if you like going to adorable little street food markets while you're on a holiday, London definitely deserves a place on your travel bucket list. Namely, London is filled with them! More in particular, London is also the home of Borough Market, which is the best-known food market in the city. There, you'll be able to discover some of Britain's finest food products and other international types of food as well. Your taste buds will be eternally grateful!
2. The Beauty of the Royal Parks
If you're looking for a laid-back day, London can offer you some of that as well! That is to say, if you want to take a stroll while you're surrounded by nature, you absolutely must visit the gorgeous Royal Parks. There, you'll find that you can walk around for hours while taking in the mesmerizing view around you. Even more so, while you're there, you can also rent a little rowboat to guide you through Hyde Park on the Serpentine Lake. You won't be disappointed in the slightest, that's a guarantee!
3. The Original English Tea
Furthermore, London is famous for its remarkably delicious and tasty English tea. You might think you've tasted some good tea before in your life, but that all will pale in comparison to the authentic English tea, I can promise you that! So, if you like to drink tea or you just want to experience the full British experience, London definitely is the spot for you!
4. The Monuments
It shouldn't come as a surprise, but London is also filled with many different sights and monuments that you absolutely should get to see at least once in your life. Namely, there's the Big Ben, the Tower Bridge, Londen Eye, Kensington Palace, Buckingham Palace, Westminster Abbey,… and those are just the most prominent ones! However, you have to keep in mind that you won't be able to visit all these monuments in one day if you want to do it properly. All in all, these monuments and many more can positively keep your eyes peeled, so you definitely shouldn't hesitate in this aspect and just go visit London to experience them in all their glory!
5. The British Accent
Out of all the accents in the whole wide world, the British accent seems to be an all-time favorite for many people, and with good reason! So, if you're someone that really enjoys this British accent while you're watching tv shows and movies and such, London absolutely is the right place for you! Accent aside, you might be surprised to learn that the British people are also generally welcoming people towards tourists once you get past the initial first impression, so all the more reasons to make visiting London one of your priorities!
6. A Musical Paradise
Moreover, London is also a true paradise when it comes to musicals and music in general! Namely, when you're in London, you should really go see a show in West End Theatre, which can be compared to New York's Broadway. So, if you're a fan of theatre and musicals, London definitely would be the right choice for you!
7. Remarkably Easy To Get Around
One of the biggest perks when it comes to London is that you can get from one side of the city to the other in only a slight matter of time and that all has to do with London's amazing public transport network. Especially "The Tube" as they call it is extremely helpful in this department. That is, basically everywhere in London, there are these subway-like stations where you can just hop on the subway to reach your preferred destination in London. The whole system is also designed in such a way that even the biggest layman can make their way around the city without too much effort, because it's just that easy to understand! An added plus is that the Tube really is rather cheap as well, so that's great, for sure!
8. (Mostly) Free Museums
Even though London might not be the cheapest destination for a city trip, most of the museums in London actually are absolutely free to visit. This is especially great for tourists and locals that are looking for a cultural experience as well since you'll be able to experience all that these museums have to offer without having to pay anything! For example, you could visit Tate Modern, The National Gallery or The British Museum, which are three of the best museums in the whole of Europe!
9. The Pubs
Of course, the famous London pubs also unquestionably deserve a place on this list. You simply can't visit London without going to a traditional English pub at least once, since that would be totally unacceptable. In those pubs, you can have a taste of the best London beers and they are generally just great places to hang out it! However, if you're looking for actual dancing clubs or something similar, you can find that in London as well! Whichever way you choose to look at it, London can offer you amazing nightlife that you definitely won't be disappointed by!
10. The London Atmosphere
Last, but certainly not least, the most important reason of them all is the general atmosphere in London. There's just something about London that you don't find in a lot of other cities in the world. Concretely, London gives off a very authentic kind of vibe, ranging from the classic red telephone boxes and the countless double-deckers to the locals that live there, to name just a few things. All those things considered, you'll find that London really has the ability to make you feel comfortable and at ease so that alone is reason enough to visit London when you have the time!
Verdict
All in all, London is unmistakably a great place to visit, the above-mentioned 10 reasons really have proven that! In London, there's something for everybody and that's one of the things that makes it such a homey and popular city. So, don't hesitate and put London on your travel bucket list as soon as possible!