Machine learning, being the trending technology capturing the attention of millions in recent times. It's engrossing how machine learning is influencing so many sectors of different industries. Ever since the advent of machine learning, the fundamentals of industries have started to change for the better. Now every other company, irrespective of their industry type, wants to adopt this futuristic technology.
From technical expertise to robotic process automation, machine learning services are used to get valuable insight into business and make predictions easy. According to Statista, the total funding allocated to machine learning was $28.5 billion worldwide during the first quarter of 2019.
The extent of the popularity of machine learning is, by 2025, the estimated value of the US deep learning software market will be worth $935 Million.
Machine learning is an artificial intelligence (AI) application that offers devices with the capacity to learn and improve automatically from experience without explicit programming. Its size has been steadily growing, and the research has revealed that the market of AI-powered assistants and hardware is also expected to experience robust growth.
Without further ado, let's find out more about the Upcoming Trends of Machine Learning in 2020.
Machine Learning in Voice Assistance
Machine learning can now perform the human task while offering an intelligent voice personal assistant. Artificial intelligence and machine learning came into existence to help you do your job better with the utmost accuracy.
It helps you do a significant and complicated task effortlessly in no time while increasing your productivity. These are growing areas of research & investment. Its helping industries to increase productivity while providing organizations with custom design machine learning voice assistance.
Cloud Computing Optimization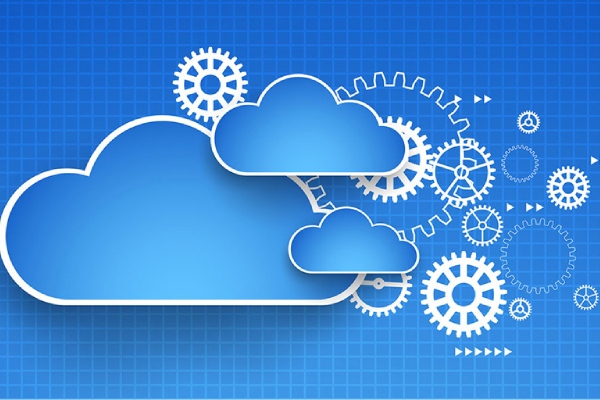 Cloud computing is the use of software and hardware to deliver a service over a network. According to Gartner, the worldwide public cloud services market is projected to grow 17.5 percent in 2019 to total $214.3 billion, up from $182.4 billion in 2018. For machine learning and cloud computing, people often require certified experts.
The upcoming trend of machine learning with cloud computing helps you experiment with machine learning to understand and test with machine learning to understand and improve customer experience.
Digital Data Forgetting Adopting Machine Learning
Data is playing a vital role in today's world. With the emergence of technology, it's moving fast and transforming the way industries work. The data consist of unbeatable power that can change the whole world and can summerize the future. Over the years, data is growing at tremendous speed, but the questions remain the same how much information is useful to keep? How to hold this massive amount of data wisely.
It can quickly be sorted by setting a data center or a cloud solution to hold this ever-growing data. Machine learning helps you filter the data significantly while helping you understand which data is useful. It can be time-consuming for people to decide which data to save or which chunk to delete. Machine learning can help you identify unnecessary data that can be removed on command. Digital Data Forgetting is a useful technique that organizations can use while controlling expenditure.
For any business to run successfully, one must invest in marketing. It can help you get beneficial results while increasing your visibility in the market. Effective digital marketing is all you need to extract the pattern of existing user data as well as users. There are multiple tools available, and software developers are experimenting to get the most out of it.
Machine learning recommendations help organizations to improve customer experience. Its data mining techniques help you evaluate research methods in marketing for more beneficial results. Its learning algorithms are incredibly useful while presenting effective learning strategies.
Improve Cyber Security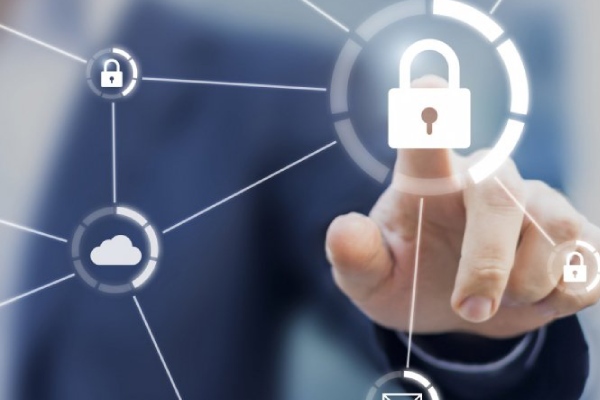 Enhanced Cyber Security approach has multiple layers of protection. Its spread across the computers, networks, programs, or data that we want to keep safe. Every day, around 230,000 malware samples are created by hackers stated Panda Security. Machine learning solution makes it easy to interact with customers.
AI makes cybersecurity, better through the automation of a complicated process that detects cyber-attacks and reacts to cybersecurity breaches. Mitigate the damage, implementing artificial intelligence, and discover the cyber-attacks resulting in improved cybersecurity. Machine learning with its immense capabilities automate responses to particular cyber attack without requiring human intervention. Its advanced cyber defense program benefits today's connected world and saves them from extortion attempts.
Final Thought
Majorly machine learning solutions demand forecasting and rapid decision making while providing advanced machine learning solutions. It helps organizations to complete the task in the given time while maintaining the accuracy.
This advanced technology works according to recent trends and techniques, keeping the data safe and customer experience satisfactory. It contributes to all the industries due to the dynamic dimensions of ever-growing industries. With this advanced technology inaccuracy and data, duplication is no longer a concern for the organization.
Upcoming Trends of Machine Learning in 2020 was originally published on the-next-tech.com.