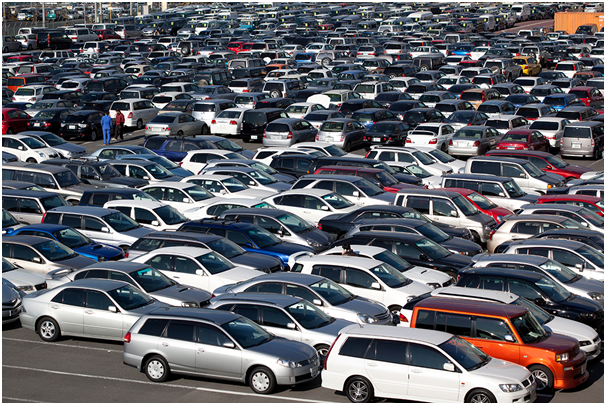 Whenever you visit an online portal to browse for exporters or sellers of used Japanese vehicles, you'll come across several options. However, you can't all the companies or sellers you come across as not all are reliable. You are going to hate the idea of getting cheated by a fake business or end up spending your hard-earned income. Moreover, no one is willing to receive a car with less than expected features. So, let's look at a few tips that can help select a reliable used car exporter.
First and foremost, you'll have to go through the following details that can be found on the exporter's site:
The company's info and operative nature
The company's physical address
The company's date of formation
The registration of a used cars dealer
Obtaining these details will provide you an overall idea of the organization's position.
Next, you'll have to verify and analyze the information you gathered from their website. Verify the company's physical address via Google Maps. You can reach out to them via their Japanese registered and authentic landline contact number.
You can also seek assistance from a JETRO office or a Japanese Embassy. Besides, you can reach out to your country's Chamber of Commerce to get the registration documents to offer by the car exporter verified.
Remember to ensure that this online business is a registered member of exporter associations and renowned auction houses. These businesses should be members of any associations like JETRO, Chamber of Commerce, and JUMVEA.
It would be best if you were cautious and avoided relying on sites that offer extremely low or below the margin. Often suspiciously low quotes are used by dodgy businesses to entice buyers. These businesses can disappear right away after collecting the payment.
You should regularly check these websites to find out whether these stocks are being regularly updated or not. It indicates theexporters of second-hand cars are responsive as well as active exporters.
Ensure to conduct a review and determine if the exporter has registered with used car portals like Japan Auto Pages, Japanese Car Trade, TradeCarReview, or not.
To enhance your searches, you should browse for feedbacks from former buyers. Besides, if it's convenient, you should seek references from consumers of your country who have the experience of buying a car from a used car exporter you're willing to deal with.
Secondly, you should find out your preferred car and place your order. Once you've finalized the used Japanese car portal, you're willing to buy from, and now you'll have to find more about your preferred vehicle. If you want to purchase from used car auction options, you can take advantage of the auction tool. On the other hand, if there are plans to purchase an already available vehicle, you can visit the options of an online catalog.
Do not hesitate to reach out to us at Bizupon and seek additional details regarding the vehicle you want to import. These suppliers must be capable of answering your queries promptly while sending you a free quote promptly. Once you're happy with the quote, you should inform your supplier right away. Now, your suppliers will mail you the proforma invoice.
After receiving the invoice, it's highly recommendable to settle the entire amount within 48 hours to cut off unnecessary hassles and making the transaction smooth. Ask Bizupon whether you can send this T.T to the bank accounts registered in Japan. Normally, you are more likely to receive the payment invoice within two business days. After completing the payment's processing, you'll have to mail a copy of this T.T receipt either by email or fax. It is the most convenient way to carry out your purchase.
After the payment confirmation, your car has to be loaded on a carrier or a ship. You'll be notified concerning the ship's arrival and departure time. Here are a few details that you will be receiving:
Name of the vessel/ship
Port in Japan
Expected date of arrival
Departure date