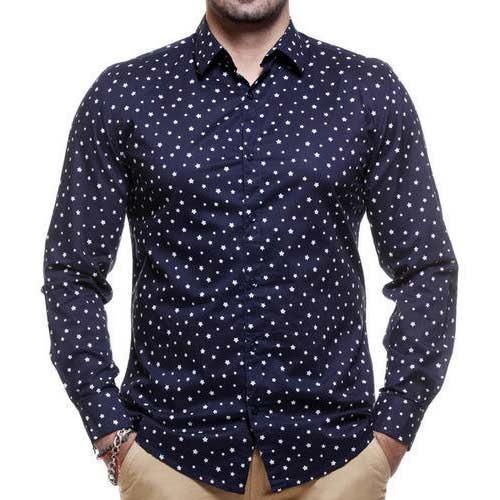 Long gone are the times when fashion was all about being simple and t-shirts served primarily as a comfort provider. T-shirts have a long history of providing people with a basic aesthetic while also meeting their comfort demands.
Time has successfully turned the tables, and t-shirts for men have created a name for themselves in the fashion market for their versatility since they go with practically every outfit a man possesses. T-shirts have the capacity to add a splash of subtlety, style, comfort, and refinement to any outfit. They have become a fashion staple for the masses, whether men or women and people of all ages enjoy wearing them.
There are a plethora of ways to style your tee, so let's discover a few of them!
Fashion Basics: How to Style a T-Shirt
1. Putting together a simple denim look: If you don't want to create a highly fashionable appearance and instead want to be on the other side of the tunnel by being both simple and stylish, pairing your tee with the right colored denim is the perfect alternative for you. If you're planning on going out for a playdate or an afternoon brunch, nothing beats pairing your tee with a pair of light-colored denim and finishing the appearance with a watch and a pair of casual sneakers.
2. Wearing it with a shirt: Tees don't have to be your only option; your favorite casual shirt paired with your tee can make you seem simple, sleek, and elegant all at the same time. There are some partnering alternatives: a basic black tee with a red checkered shirt, a white tee with a blue shirt, and any other combination you can think of. All you have to do now is choose a style and add some accessories and a stylish pair of shoes to complete your ensemble. This look is ideal for a day out or a casual get-together in the countryside.
3. Wearing it with your formalities: If you haven't felt like wearing a formal shirt recently and are seeking for some comfy yet stylish and disciplined options to complete your formal look, nothing beats the concept of wearing your tee with your formal suit. On weekdays, a basic solid-colored t-shirt will work nicely with your formal suit and will make you feel light and comfortable. So, take your formals and match them with some of your favorite tees as well as other fashion basics, such as trendy watches and shoes.
4. Creating an aesthetic appearance: Are you planning a poolside date? But you're always having trouble picking the perfect clothing for a time out? If you answered yes, you have the wonderful choice of pairing your favorite tees with some stylish shorts to create a funky and cool look. Pairing some printed shorts or quarter shorts to your solid-colored tees may truly make a statement while also making you feel comfortable and trendy. Complete your ensemble with some unique flip flops or loafers and immerse yourself in the poolside atmosphere.
5. Wearing a hoodie with a tee: It is another fashion standard for early risers heading out for a brisk walk or a vigorous run. If you want to go to the gym in style, pair your basic or printed tee with a gym hoodie to create a look that is both comfortable and stylish, as well as one that will motivate you to work out. T-shirts for men are plenty on the market, but you must choose one that best suits your style and mood and can be readily coupled with any outfit, including your workout attire.
6. Tucking it into your trousers: If you don't want to look too baggy or overly stuck, tuck your tee into your trousers to keep your look nice and tidy. Though you like to wear a tee that better reflects your fit while remaining comfortable, consider tucking it in since you want your look to be clean and comfortable while not appearing as if the tee is too loose. Tucking in a tee can be done with practically any bottom, from trousers to shorts and any other bottom that you feel comfortable wearing.
7. Wearing it with a leather jacket: Leather has the power to make you appear royal and exquisite, and it has long been a favorite choice among the masses. So, if you're looking for a way to complete your leather jacket appearance, nothing beats pairing a dark-colored leather jacket with a simple white t-shirt to match your vintage look and turn heads.
By scrolling through a larger range of selections on India's top fashion portal, Bewakoof.com, you can find your ideal pair of t-shirts and printed shirts for men and own the best of the trends at the most affordable prices. So go over to Bewakoof.com and take advantage of the opportunity to create a seamless fashionable look.