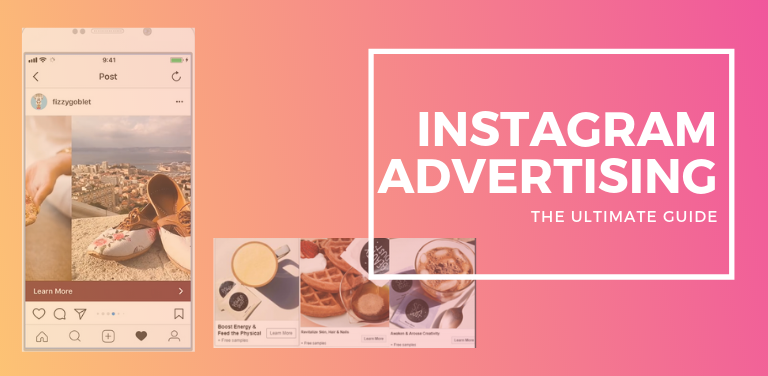 Digital Marketing and Social media advertising play an important role in your business growth and success. Instagram Ads is one of the most powerful ways to promote your brand and products. It offers a great opportunity for you to reach your target customers in a visual way.
Instagram is a popular mobile photo and video sharing platform that offers huge opportunities for brands to reach the right people at the right time. With 700 million users, Instagram gains a higher engagement rate per post than other social platforms.
Why Should You Advertise On Instagram?
Instagram is one of the largest social networks in the internet world. The platform's advertising feature gives an opportunity to create effective campaigns with perfect users. Using Instagram advertising is an excellent strategy to reach a wider audience, increase credibility, and generate more sales.
According to the research, 40% of social media marketers trust Instagram as the third-best advertising source than other social networks. More than 2 million brands and advertisers use Instagram to promote their brand and get a higher conversion rate.
Types Of Instagram Ads: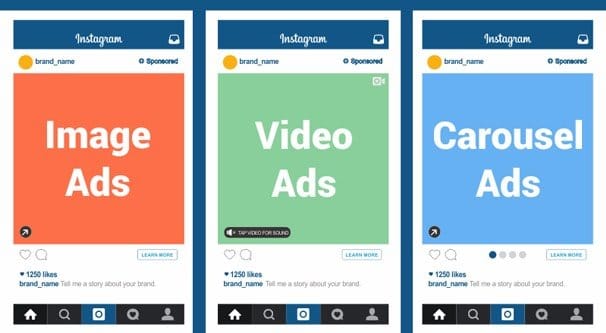 Instagram offers different types of advertising options, which helps to show your product to a huge audience in a unique way. Here are some best Instagram ads:
1. Story Ads:
Instagram story ads are a full screen, vertical format, which helps to upload photos and videos to get immense reach, and quality views for your content. You can add stickers, emojis, and creative effects to your story ads. It changes the look and feel of your stories to create a great experience for your customers. At the bottom of the story, you can add a swipe up to call to action that invites your customers directly to the product page.
2. Video Ads
It is a standard video ad between 3 to 60 seconds in length. Many businesses can drive brand awareness and increase their customer base by posting visual content. These ads increase the chance to give a closer look at your brand, business, and products. Hence, you can quickly get a high level of engagement.
3. Photo Ads
Photo ads are one of the most popular advertising formats on Instagram. It includes a single feature image with a call to action buttons. It looks like a regular Instagram post with sponsored labels. Instagram photo ads give you the chance to share your content with more people. You can also add the Install now CTA to engage users to go to the app store for download.
4. Explore Ads
Explore is the most helpful feature on the Instagram screen, which helps users to discover new content and their profile. Half of the Instagram users access the Explore page every month. When people click on an image or videos from the explore feed, these ads will appear.
5. Carousel Ads
Carousel ads appear in the slide show format, which allows users to create slides with multiple images and videos in a single post. It is an easy and effective way to show more products and tell an in-depth story about your brand.
6. IGTV Ads
IGTV is relatively new on Instagram, and it provides advising features for brands and influencers to create long-form videos. Instagram TV ads will appear when users click the preview button to watch IGTV videos in their feed. IGTV ads are unique, immersive, high-growth, mobile friendly, and reach engaged followers.
Tips To Create A Successful Instagram Ad Campaign: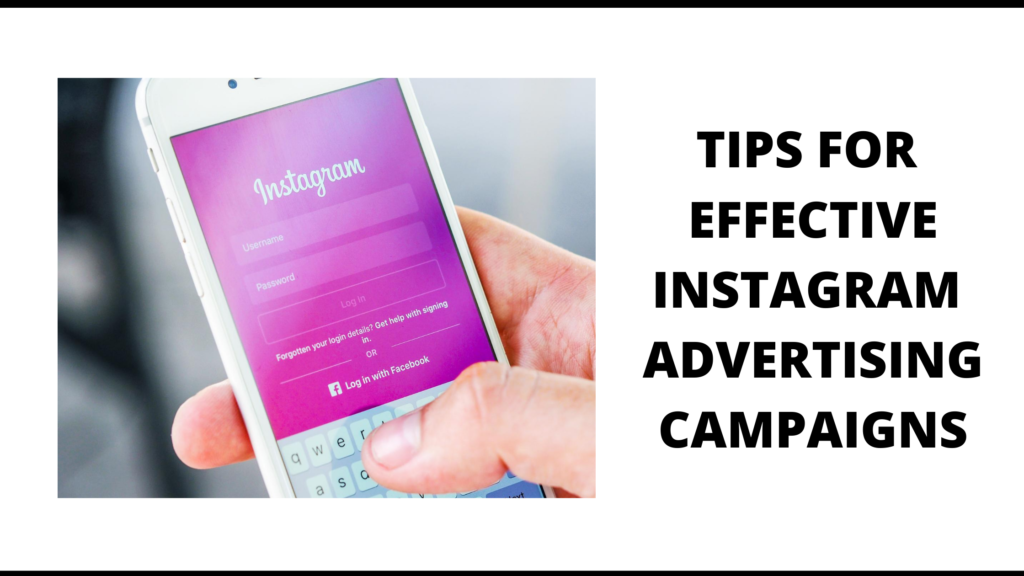 1. Choose an Effective Campaign Goal
Choosing a clear goal is the first step to create your ad campaign on Instagram. Whatever goal you can set based on your brand and industry. For example,
What you want to promote or sell
Who are your target customers?
How to achieve your goal?
Once you set a clear goal in mind, you can start to create your campaign's content, target audiences and choose the right strategy to achieve that goal.
If you start to make your Instagram ad campaign, you can choose a goal from the platform itself. Here are some Instagram campaign goals;
Post engagement
Video views
Reach
App installs
Traffic
Brand awareness
Conversions
Now you can start to define your target customers!
2. Find Target Audiences For Your Ad Campaign
You can use Instagram analytics to find your target audiences. It is the most powerful tactic to know your audiences, and you can discover a lot of information about your customers.
For example, a skincare brand already has a huge female following, but they also launch their collections for men on Instagram. They reach their target customers through location and the age range of their followers. Once you analyze your analytics, you can create parameters for your ad campaign through Facebook ad manager.
On Instagram, you remember that your campaign goal, target audiences, and advertising format are related. You can't reach your target audience if you don't have a clear goal to reach.
Moreover, the type of ad you create is based on who is your target audience and what content is related to them. So, you have to finish this process successfully before running your Instagram ad.
3. Choose Your Ad Placement
On Instagram, ad managers offer different ad placement features. You can decide where to place your ad and get better engagement. Here are the steps to choose your ad placement:
Step 1: Go to your ads manager
Step 2: Tap ad sets -> click placement -> edit placement
Step 3: You can see different placement options where to place your ad.
Step 4: Choose your ad placement by clicking the check button.
4. Make Your Instagram Ad
Designing Instagram ads is the strategy to achieve your goals and get more impressions for your profile. Here are few tips for creating your Instagram story ads;
Provide Direct And Perfect Info – The first few seconds of your video decide whether it is good or not. So, make your with direct and truthful information to grab huge attention.
Add Your Brand Logo – If you're looking to increase brand awareness and receive Instagram views for your stories, you have to add your brand logo as part of your ad design.
Include Effective Call To Action – Whether you create an Instagram story ad or a traditional post, you can invite the audience directly to your website or product page by using engaging CTAs.
5. Set Your Campaign Budget
Budget will differ for every business and every campaign. If you run a first Instagram advertising campaign, you can learn more information and then apply it to your next campaign. The benefit of running an Instagram ad campaign is it is perfect for your budget, and it won't ever cost. You can set your budget with a Facebook ad manager to keep your budget simple. Instagram also offers a daily budget and lifetime budget for your campaign. It will help you to manage your budget and plan how long to run your ad on Instagram.
6. Test Your Ad Campaign
Facebook ad manager offers a split test feature to test whether your ad is relevant for your audience or not and it's working status. With the split test option, you can check the aspect of your ads such as content, call to action, images, and your campaign's overall performance.
You can also make A/B tests for your ads, which helps to run different versions of the ad and see which one works and help to improve your ad campaign.
7. Track Your Campaign Success
Measuring your Instagram campaign success is the essential factor in being satisfied with your campaigns' performance and developing your marketing strategies. You can track Instagram ad campaign success in different ways;
Instagram Insights: Use Instagram insights to track the overall engagement and reach of your Instagram account. Also, you can see how your followers or engagement rate has improved.
Facebook Ad Manager: One more feature to track the results of your campaign and the reach, impressions, and link clicks of your content.
Website Analytics: If you want to track visitors and referral traffic from Instagram, you can use website traffic to get good results. 
Also Read: "10 Powerful Instagram Ideas To Boost Your Marketing Strategy"
How To Directly Advertise On Instagram
You can also directly promote your ad within the Instagram app. Here's how to do:
Go to your Instagram profile and click the promotion option.
Select the outcome of your promotion in the given lists.
You can move to the next step to choose your target audience include,
In the budget and duration tab, you can determine your budget and time period.
Finally, you can review your ad and click the create promotion option to complete the process.
Final Thoughts:
Many businesses and influencers come to Instagram advertising because it visually attracts your audiences to engage your brand. Advertising on Instagram is an innovative way to build relationships with your existing customers, invite new followers to your profile, and reach new heights among the different sources.
You can also use Instagram Stories, IGTV, and reels feature to show your products and creative content skills to larger audiences. I hope these articles will help you to create and run a successful advertising campaign on Instagram and track the best results to grow your marketing skills.