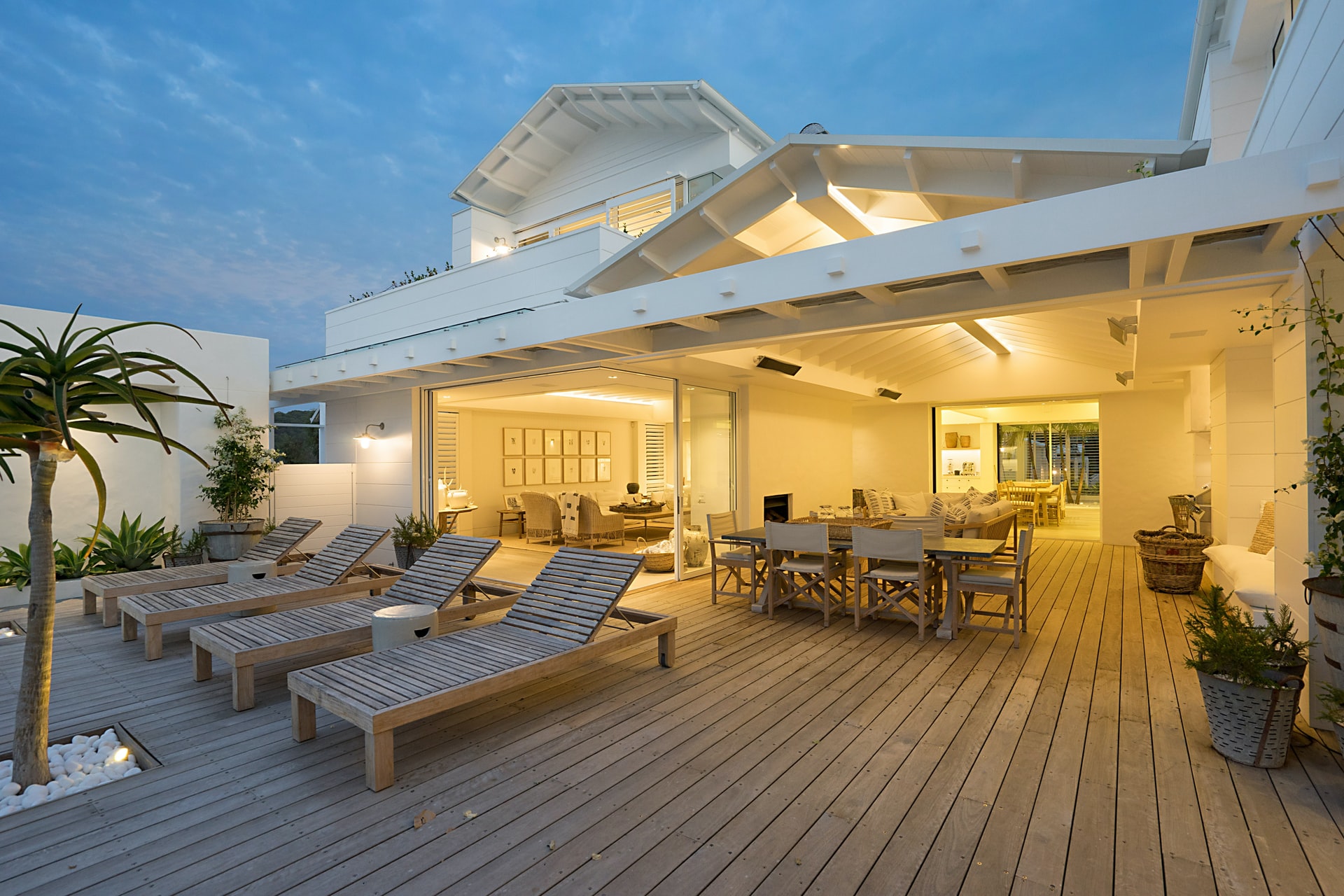 Once the sun shines upon the patio, most homeowners rush to dine and entertain outside. Anybody lucky enough to have a patio, deck, terrace, or any other wide-open space. Knows how practical, alluring, and invigorating it is to sit outside in the warm breeze and socialize. If you strive to welcome guests and interact, or you just want to sip coffee alone and enjoy a good book. Buying adequate patio furniture is a must. No matter the occasion, unless you get the furniture that's suitable for the overall appearance and usage of the patio. You'll never be content enough. Hence, here's a thorough guide to help you find and choose the right outdoor furniture. 
Measure the entire area
Before you head out buying bulky furniture, you must determine whether it would fit on your patio or not. That's the reason why considering how much patio space you have and measuring it meticulously is extremely vital. Just as if you were to furnish a living room, you should write down the measurements of all sides of the space. And multiply it all together, to get the correct square footage you need. Afterward, you can go searching for the furniture and not worry would it be too narrow, long or not big enough.
Focus on the weather and protection
Probably one of the key factors before purchasing patio furniture is the weather. You must consider everything so you could maximally enjoy your outdoor space without worrying you'll get soaking wet or too hot. You might want to invest in a functional roof solution. That you could use all year round to ensure the longevity of your patio furniture. If you were to get a quality retractable roof you will ensure that your outdoor area is always dry and protected from any weather mishaps. Don't let midday sun ruin your tea break, or rain and wind impede your fun or damage the textiles. Also, try to choose furniture that's more durable and weather-resist like metal or aluminum. Thus always make sure to bring in the cushions. 
Be mindful of your wishes
Once you've measured the space, you should start thinking about the manner you would like your outdoor ambient to function. Never rush into buying top-notch leather furniture if you are not keen on that. You have to consider the purpose of your outdoor area so you could choose the furniture pieces accordingly. For instance, if you are mainly going to host brunches or dinner parties. You should get practical and multi-functional chairs, tables, maybe a grill, that you could easily move. Add a few colorful seating pillows, and voila. On the other hand, if you strive to furnish the space for your satisfaction and create reading heaven. Then get comfy sofas or a nest swing. 
Consider getting easy-care pieces
As you'll be using your outdoor area to relax and entertain, you should make it easier to clean afterward. Since we live in this hectic cosmopolitan area, most of us don't have much free time on our hands to maintain the house. Let alone clean the patio every day. This being said, it would be advisable to get patio furniture that's easy to take care of. Opt for resistant fabrics, removable covers, and cushions you could easily throw in the washing machine. The upkeep of most teak, cedar and all-metal furniture is rather practical as they are utterly unaffected by the weather. 
Opt for adequate storage space
To make sure your dazzling new outdoor furniture would last for years and years, you might want to have an adequate storing solution. Materials like wicker or linen should be safely stored when not using. So, to prevent it from damaging get a nice outdoor storage basket, box, bench, or a small storage cabinet. Next, if you happen to have a limited storage space or a petite porch. You can look for patio furniture that folds. Folding furniture and stackable chairs can be easily stored and put away when not using, giving you enough room to roam.
For More: "What Is The Optimum Temperature For The AC to Work in Humid Days?"
Spruce up the outdoor space with some colors
In order to beautify the patio area and make it more inviting and comfortable, you could perk up the furniture with some funky colors. If you have an open green area, try to contrast the space by placing colorful amenities such as purple cushions, yellow ashtrays, or navy blue pots for growing Aloe Vera. On the other hand, if you have limited greeneries and want to implement more nature-based elements into your patio, then consider neutral colors. Nowadays you can purchase patio furniture in the natural tones of wood that perfectly mimic wilderness. 
Stick to your budget
Lastly but surely, you should have in mind how much money you are willing to spend on your patio furniture. Your budget will determine what furniture you can afford but still stick to quality items. Don't exceed your budget, but rather look for outdoor furniture that is on sale, consider getting less expensive things but which are durable. For that, you can visit some thrift, second-hand, or antique shops. In the end, if you strive to economize, try getting one valuable product one year, then next year shop for a different one.
Having outdoor space with satisfactory and decent furniture will undoubtedly give your home a welcoming and thriving vibe. By incorporating some of the above-mentioned tips, you'll get a patio that you have dreamed of.