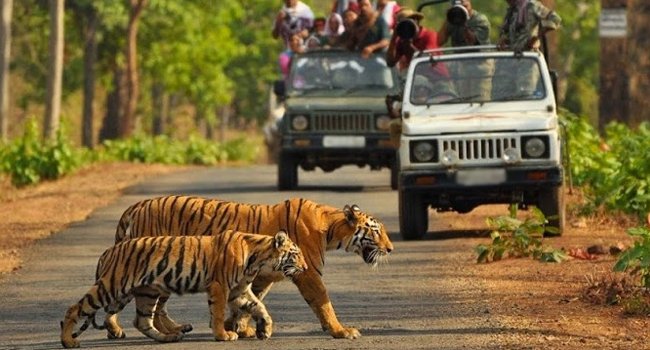 It shouldn't come as a surprise that Indian wildlife contributes heavily towards the travel & tourism industry of the country. Furthermore, being blessed with a manifold of flora & fauna also helps tourists and nature lovers to experience awe-inspiring wildlife creatures and environments.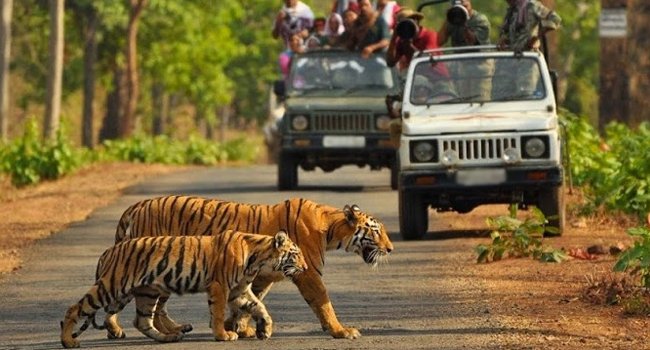 Along with seventeen other countries in the world, India accounts for almost 60 to 70 percent of the world's diversity. India is home to more than 1200 species of birds, 400 species of mammals and about 500 species of reptiles. From the borders of Jammu & Kashmir to Kanyakumari, India houses some of the most classified wildlife species, including the Great Indian Rhinoceros. So, without further ado, let's look at the number of reasons why you should consider exploring the wildlife located in India.
The Definitive Reasons To Explore India's Wildlife
1. The Gorgeous Natural Beauty
When it comes to the forests, the Indian subcontinent has been able to preserve most of its eminent and beautiful gift of nature. Being an important part of a wildlife tour, there are currently multiple national parks and sanctuaries located in India that help in preserving different wildlife species.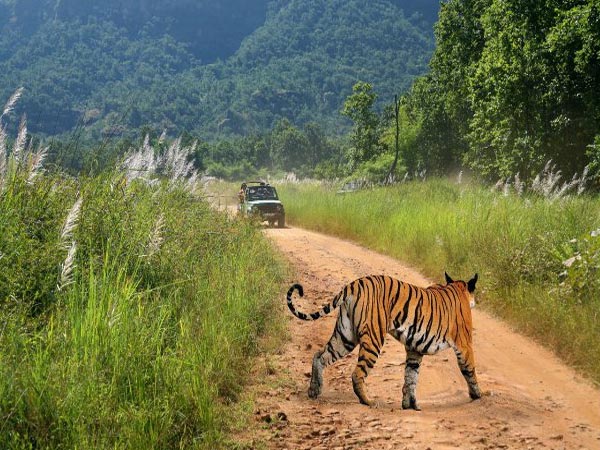 For example, Sundarbans National Park is known to the world for having the largest mangrove forests, spread across 78 different species of mangrove – which is currently the maximum number of species located in a specific place on Planet Earth. That's not all though because the Manas Wildlife Sanctuary is also known to the world for having various flora species including 172 herb species and 49 shrub species.
Read Also : Summer Vacation in India: Beat the Heat at These Refreshing Destinations
Therefore, no nature lover can avoid the majestic flora that has been gifted by mother nature to Indian wildlife.
2. The Beautiful Wildlife Species
From royal animals to unique birds, from the large elephant to the smallest butterfly – the wildlife diversity of the Indian subcontinent encompasses all. You can not only get a glimpse of the deadliest predators in the forests but also enjoy a splendid time with birds chirping away in the woods. Taking a wildlife tour of India means that you'll be experiencing a majestic blend of sightseeing and adventure.
It should be noted that the national parks that are established across the country contribute hugely towards preserving the contrasting wilderness. For instance, visiting the Hemis National Park located in Jammu & Kashmir will help you get a glimpse of the snow leopards while taking a stroll inside the Bharatpur Bird Sanctuary will ensure that you'll get to see many bird species out of the total 364 species that are housed there. As of the current climate, the Siberian Crane is one of the endangered bird species that you can behold your eye-sight on, inside the sanctuary.
Not only that, but there are also other national parks and sanctuaries across the country that also help in preserving other types of flora & fauna. One of them is the Royal Bengal Tiger, that can be easily witnessed inside the Sundarbans National Park, Jim Corbett National Park and also the Bandhavgarh National Park.
3. The Chance To Learn About Nature From A Closer Viewpoint
There's no denying that the Indian wildlife will instantly bring you close to mother nature. The fascinating flora & fauna combined with the scenic natural beauty will surely take any nature lovers' breath away.
With the help of this scenic tour, you can expect yourself to learn more about varied wildlife species along with the inherent significance of trying to conserve them. A wildlife tour like this will take your mind away from the hustle & bustle of the metro cities and make you feel a lot more attached to the peaceful natural wilderness.
Read Also : Best Trekking Places in Uttarakhand
4. The Chance To Be A Wildlife Photographer
It should be remembered that experiencing such diversity of flora & fauna is not just any other mere exploration. An experience like this should be treated with utmost respect which is why such a trip will be a blessing-in-disguise for avid shutterbugs and photographers.
There is a variety of birds, mammals and reptiles waiting to be explored and captured in photographic films. If you're a budding photographer, then you can't simply afford to miss this golden opportunity to build your photography career – either part-time or full-time. There's indeed a lot more wildlife to capture, thereby helping you to obtain the best photographic clicks of your career.